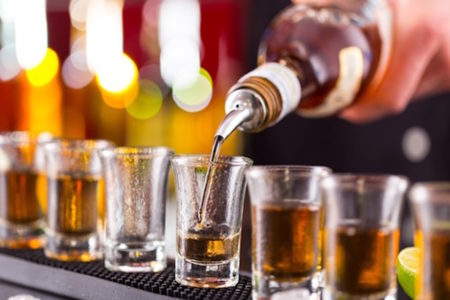 Panajachel can be the best place to catch a buzz. It is the perfect pueblo to start your venturing on the Lake and if you plan on heading to one of the other pueblos, start here and stay for at least one night (as you will most likely land here first). The bars are within walking distance and the drinks are cheap. Although you may wake up with a slight loss in pride or dignity, your pockets will be full and you will not have run the risk of operating a motor vehicle under the influence.
Pre-Game
Eat something. If you're going to be drinking heavily you better be sure to fill that tummy with some rice or bread. Any carbohydrates will do. (The theory of eating bread after you've consumed alcohol is B***S***. Eat up first.) Check out Chino Chapin. It's a fairly new Chinese Restaurant located on Calle Principal, the main road coming into Panajachel. Grab a [massive] plate of their delicious pork fried rice or greasy wontons and head out. If you're not in a rush to destroy your body, sit down, relax and enjoy.
If you find yourself out in your drinking pants on a Wednesday, make sure to get over to Mister Jon's for Taco Night. This tribute to the American diner is the perfect joint for margaritas [of Insane Greatness] for Q15 and all the tacos you can eat for Q55 ($7). The special runs from 6-9pm every Wednesday with live music playing until 8pm. Mister Jon's is located on Calle Santander, just a few doors down from Hotel Primavera.
La Palapa
Once you've reconvened with your fellow drinkers and decided to change scenery, walk yourself over to La Palapa. Every Friday and Saturday night, this party hostel and "home bar" of Panajachel hosts live music from 9pm to close (around midnight). Fill up on tequila because shots are only Q5 during Happy Hour. Their beer list is extensive with imports from Abita (New Orleans), Rogue (Portland) and AMBAR (Costa Rica) for Q30-Q35 ($5). You are bound to meet some locals from the area as well as some other travelers looking to have a good time.  The bar is located in the heart of Pana where Calle Principal meets Calle de Los Arboles. Follow the perpendicular road and arrive at the next [and probably your last] bar.
Gringos Locos
By now you should be feeling quite intoxicated but, don't stress, there is still a place for you in Panajachel. Drag yourself down to Gringos Locos on Calle de Los Arboles. Walk in and order Stoopid Juice (yes. stu-pid). It's encouraged that you introduce yourself to Cassidy. The bar owner, head bartender and staple of this establishment is one of the most eccentric humans of both Guatemala and probably the world. The other frequent visitors of the bar make up the characters in what feels like a scene in Fear and Loathing in Las Vegas. You will too write yourself in the scene if you drink the Stoopid. And– if you find yourself in a drunken disarray, your new friend Cassidy will make sure your tuk-tuk takes you home for a reasonable price.

Sleep
Get to bed and sleep it off. Wake up and do it again if you please, but always remember… eat first and drink plenty of water!