OverviewPreparationDestinationsAccommodationGetting HereWhere To Eat Do & SeeBudget

Lake Atitlan isn't merely a single destination but rather a collection of quaint villages and towns. They pepper the crater's cliffs and hide in majestic fjord like valleys. Each town is unique. The atmosphere, energy, expat presence, Maya clothing pattern and even language varies, and sometimes significantly so.
There are 11 towns and villages around Lake Atitlan. Among these 11, there are 5 destination that truly stand out from the rest. They are Panajachel, San Pedro, San Marcos, Santa Cruz, and Jaibalito.
To help you decide which town to visit, below you'll find a brief overview of Lake Atitlan's most popular towns and what makes each of them unique.
Panajachel (Pana)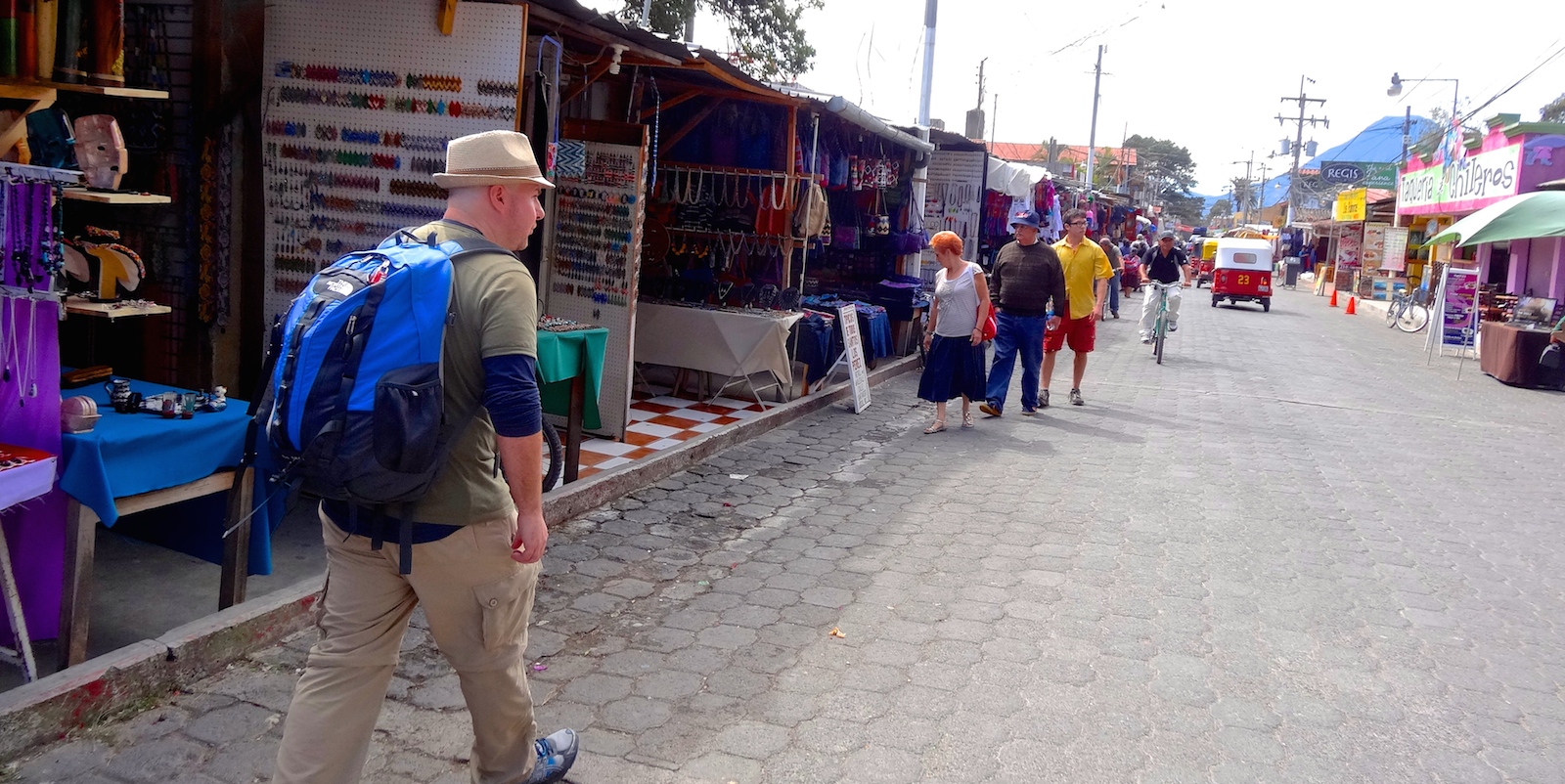 Panajachel or Pana as the locals and expats call it is one of the largest towns along the lake. The reason for this is two fold. First, a major road connects Pana with the city of Solola and further to the outside world. Second, the city is home to a large number of US and European expats.
As a result Pana is arguably the most convenient town on the lake. It hosts multiple humanitarian NGO's, Spanish schools, real estate offices, mormon missionaries, high-end hotels and restaurants, and even a western grocery store.
Pros:
Convenient
Most Beautiful Sunset
Great Nightlife
Best Food/Shopping
Regular City Living
Lot's Of Expats
Lot's Of Things To Do
Cons:
Loud
Polluted
Lot's Of Expats
Very Few Backpackers
No Backpacker Hostels
---
San Pedro La Laguna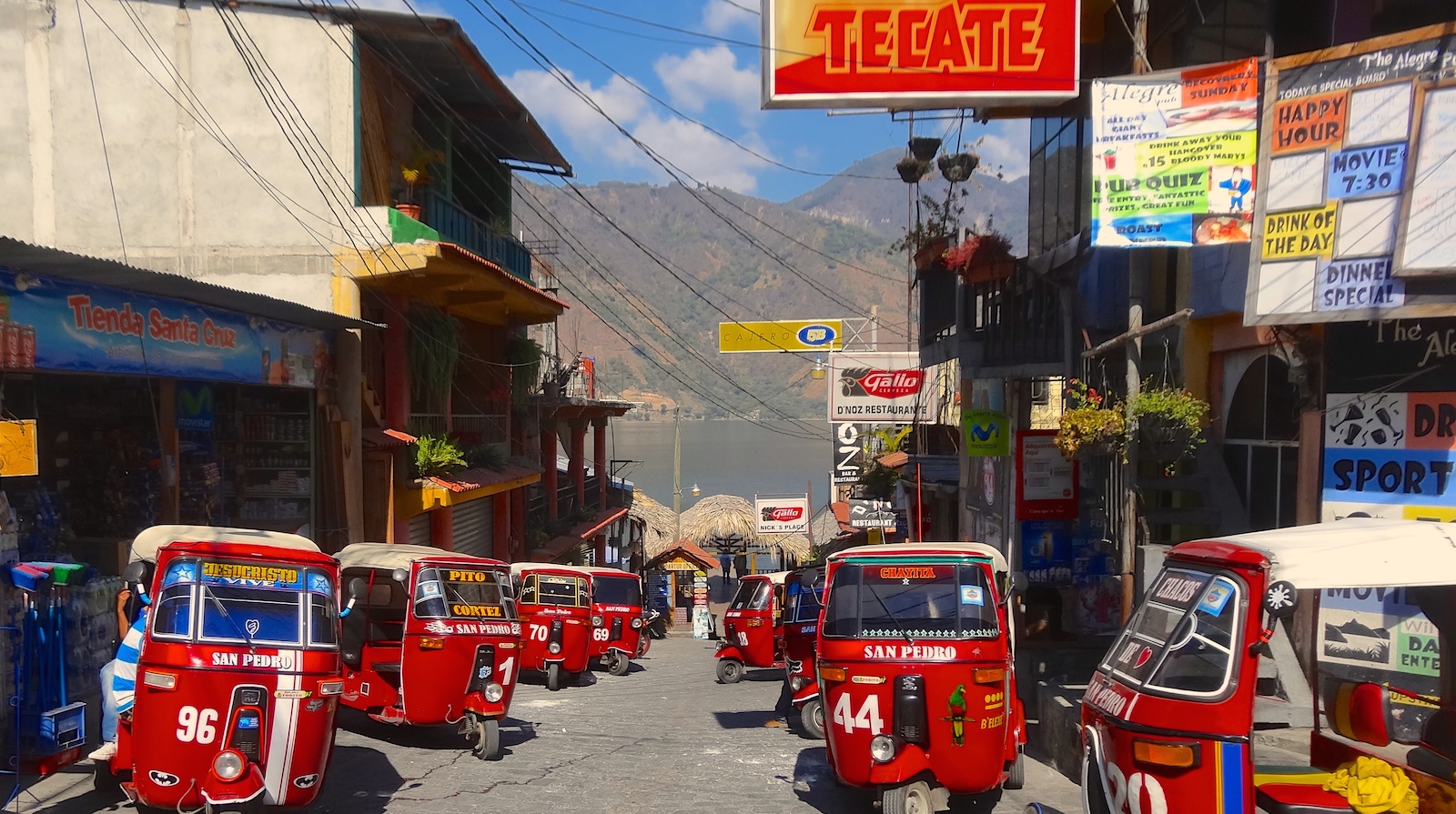 San Pedro is a "Gringo Trail" hotspot and the backpacker mecca of Lake Atitlan. Everyday countless backpackers arrive from either San Cristobal, Mexico in the north or Antigua, Guatemala in the south. As a result, the city is a serious party town. There are loads of hostels, hotels, clubs, and bars along the lagoon.
However, San Pedro is also home to thousands of locals. A short walk up the hill reveals a thriving city. There's a wondering little market, a grand white Cathedral, and the hiking entrance to Volcan San Pedro.
Pros:
Convenient
Great Nightlife
Good Western Food
Lot's Of Backpackers
Kayaking
Drugs (depending on you)
Cons:
Loud
Lot's Of Backpackers
Not Much Local Culture
Parties/Drugs
---
San Marcos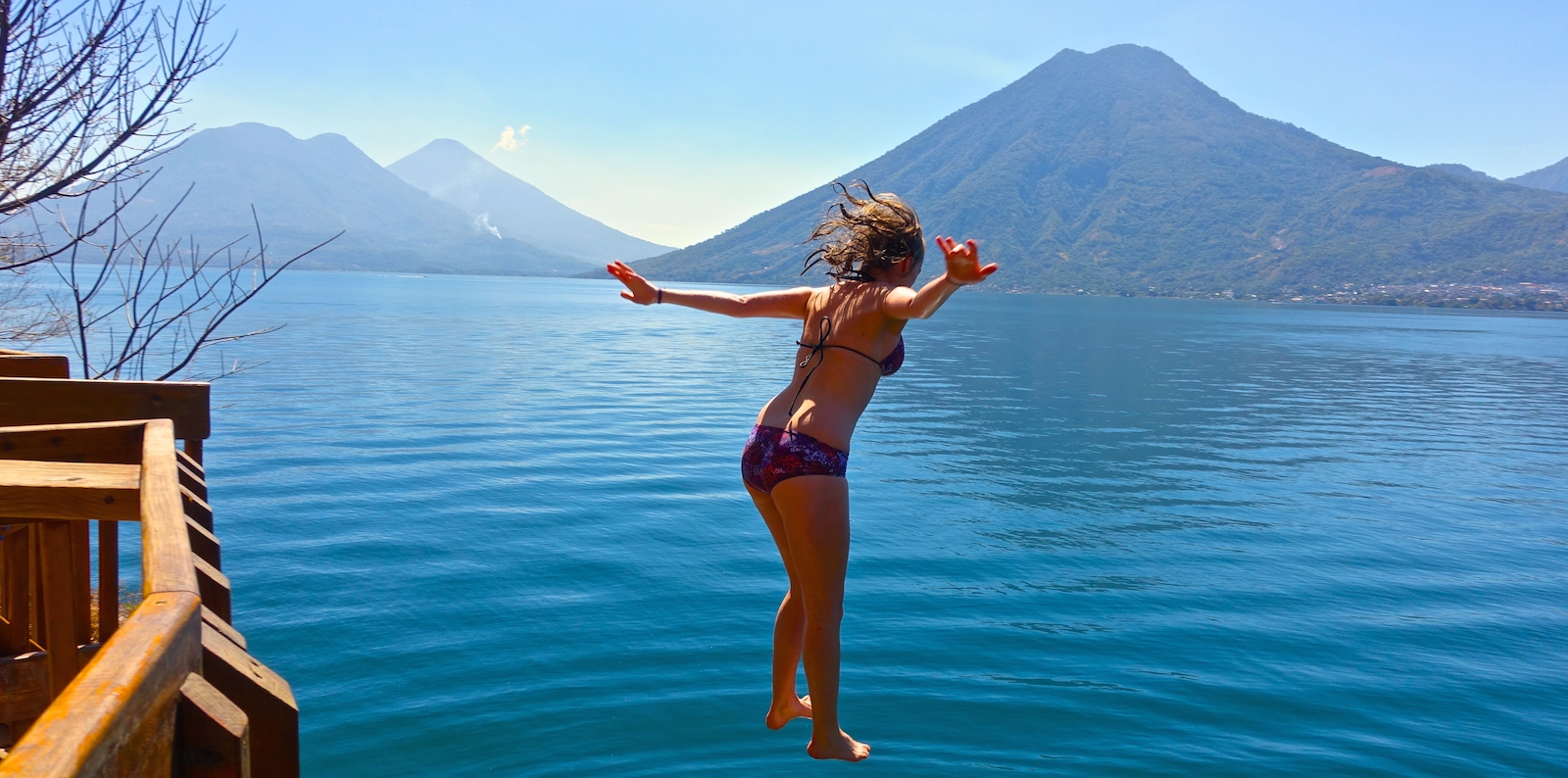 San Marcos is hippie heaven. This town is all about yoga, grunge, dreds, psychedelics, Reiki, massages, and lots of free love.
But even if you're not a hippie or spiritually inclined, San Marcos is definitely worth a visit. It has a few excellent restaurants and cafes serving delicious Indian curries and herbal teas. It's also home to a small natural reserve and Lake Atitlan's iconic 8 meter high cliff jump.
Pros:
Quiet
Excellent Volcano Views
Health Oriented Food
Lot's Of Hippies
Awesome Cliff Jump
Cons:
Not Convenient
Lots Of Hippies
No ATM's
Disintegrating Local Culture
Drugs
---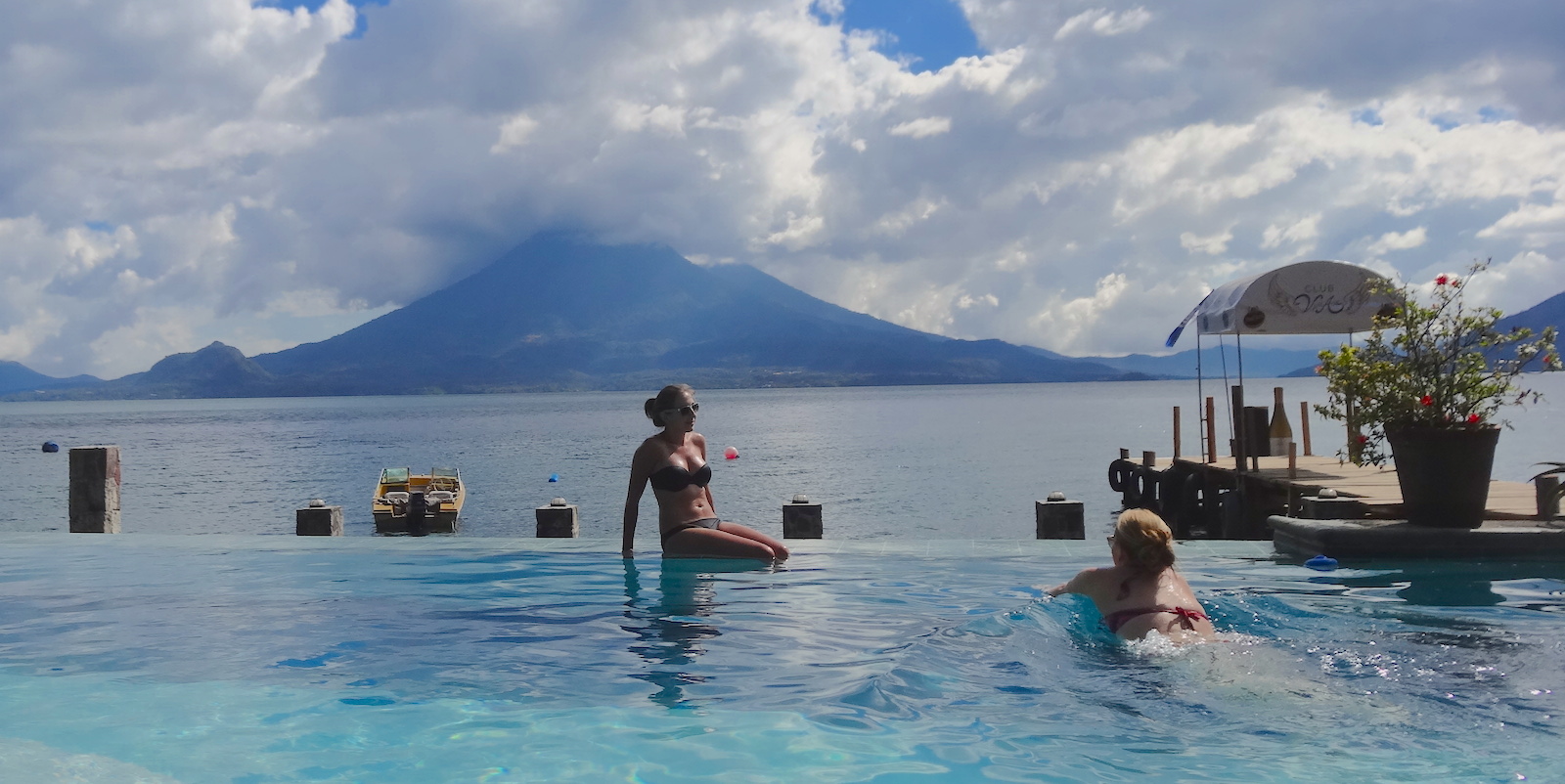 Jaibalito is one of the smallest villages on the lake. It's home to a few hundred Maya and 40-50 expats. There are two hotels, one hostel, and one lake side club with hot tub and infinity pool.
If you're looking for a unique hideout among local Maya and eccentric expats, this is the spot.
Pros:
Quiet (Except for stray dogs in the night)
Excellent Volcano Views
Lot's Of Jungle
Cheap Food
Interesting Expats
Laid Back Mayan lifestyle
Cons:
Barking Dogs At Night
Not Convenient
No ATM's
Gets darker earlier in the valley
Lot's of kids asking for money
---
Santa Cruz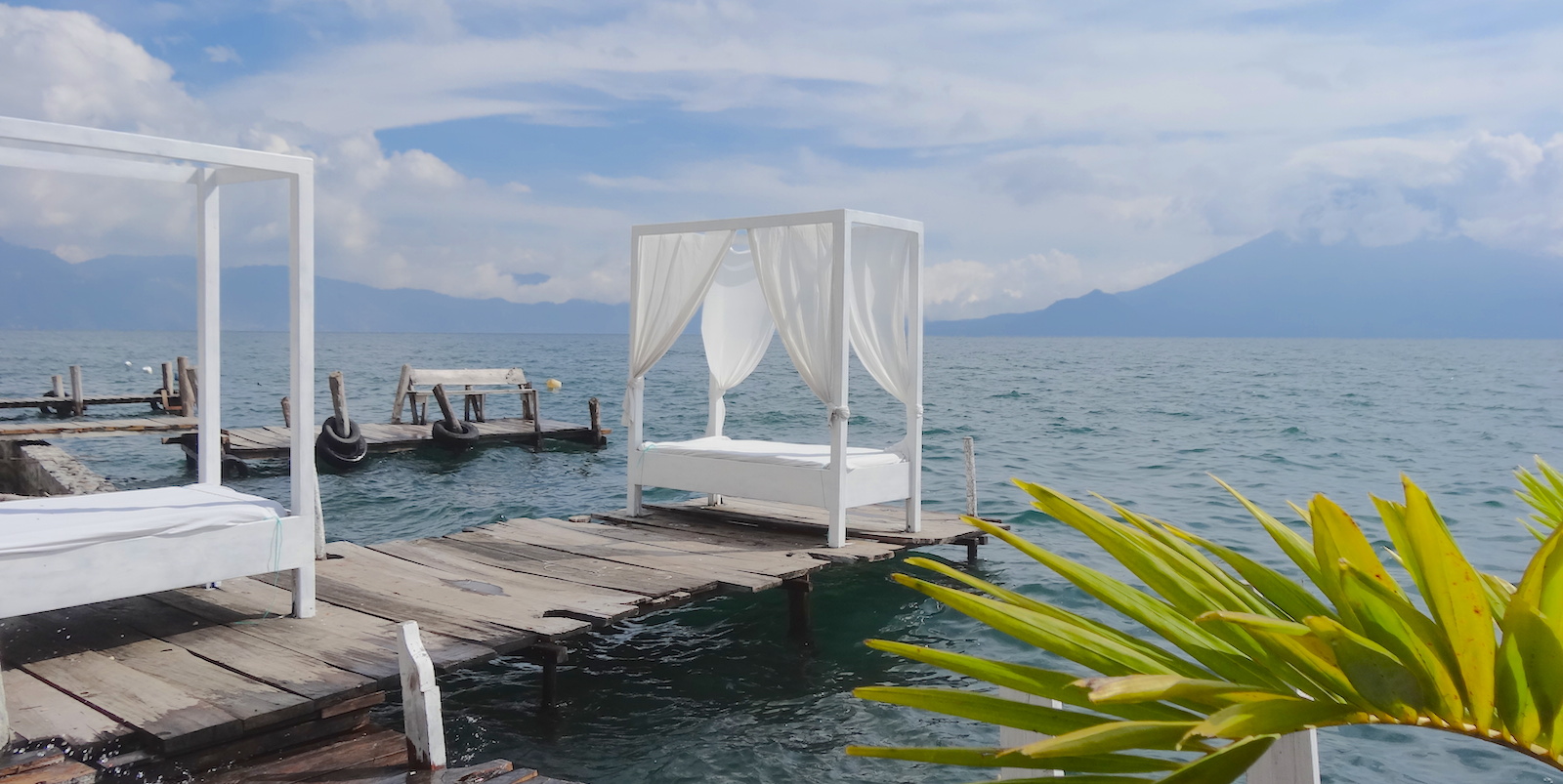 Santa Cruz is a medium sized town located just 15 minutes from Panajachel. It's characterized by expat owned lake front homes, a few hotels, a tiny culinary school, and one hostel with a diving program.
If you're looking for tourist-less swimming coves to discover, an isolated Maya town to explore, and a quiet hammock to relax in, Santa Cruz is hard to beat.
Pros:
Quiet Along The lake
Excellent Volcano Views
Lot's Of Jungle Paths
World's Coolest Boardwalk
Diving Program
Cons:
Not Convenient
No ATM's
Few Food Options
No expat hangout 'spot'
[/tab] [/tabgroup]