OverviewPreparation DestinationsWhere To Stay
Getting Heregetting Around Do & SeeBudget
10) Descend Into The Lake By Pickup Truck 
There's no better introduction to Lake Atitlan than by gliding in on the back of a pickup truck.  If you're coming from Antigua by shuttle, ask your driver to drop you off by the main church in the town of Solola. Here you can either hop into a Chicken Bus or jump onto the back of a local pickup truck headed for Panajachel (20 min away).
You can also easily hire a private pickup truck (capacity 1-8 people). Be sure to ask the driver to stop at the main lookout point and iconic waterfall before heading to your hotel or the dock in Panajachel.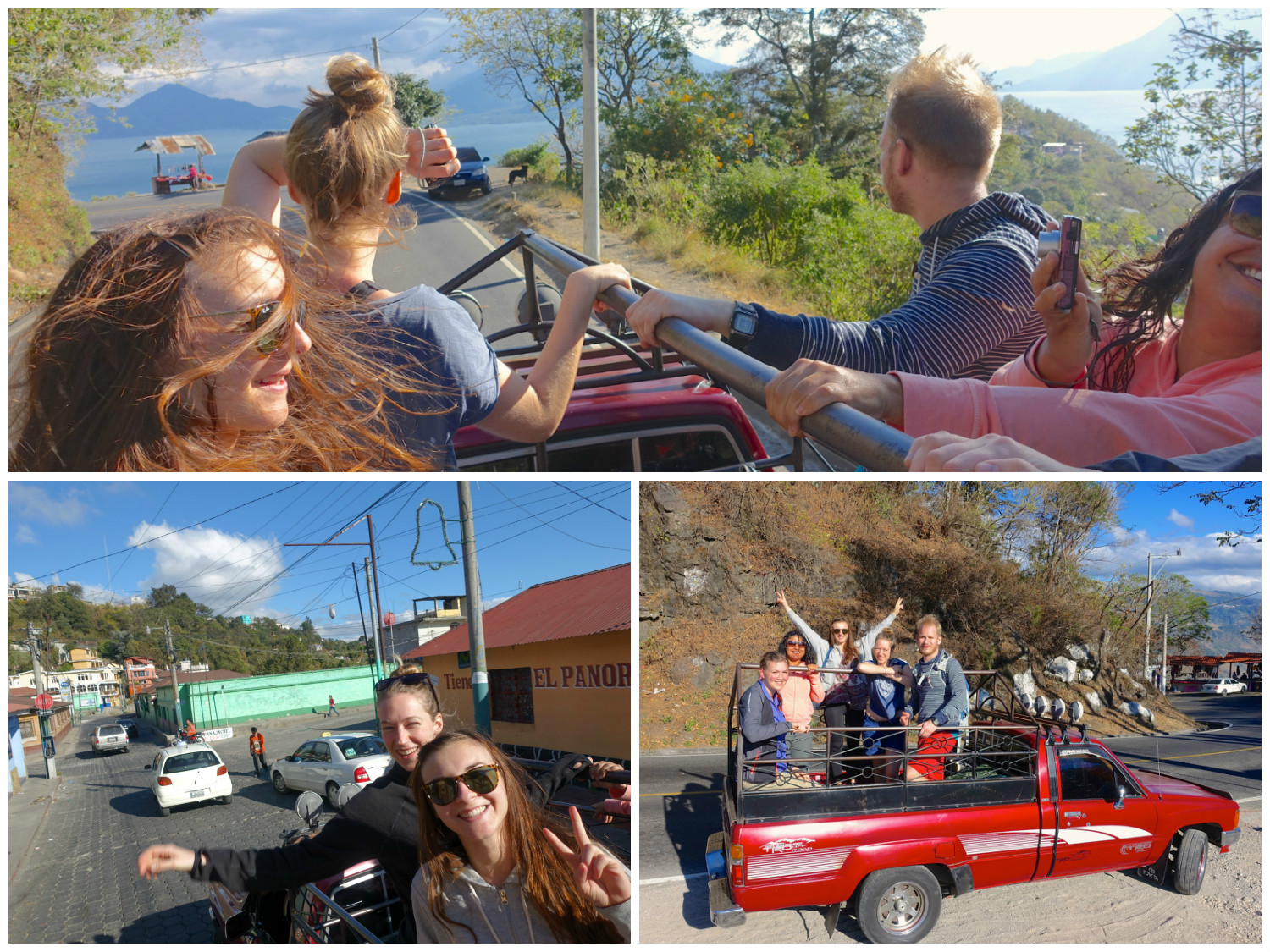 9)  Take A Sunset Cruise In Panajachel
On Fridays, Saturdays & Sundays, you can catch a BYOB booze cruise for just 10 Q. Although the cruise only lasts 20 minutes, there's no better way to witness the setting sun, and no better deal on the lake. Boats depart from the western dock (Santiago bound boat docks) right across from Hotel Playa Linda (Our top budget hotel recommendation in Panajachel).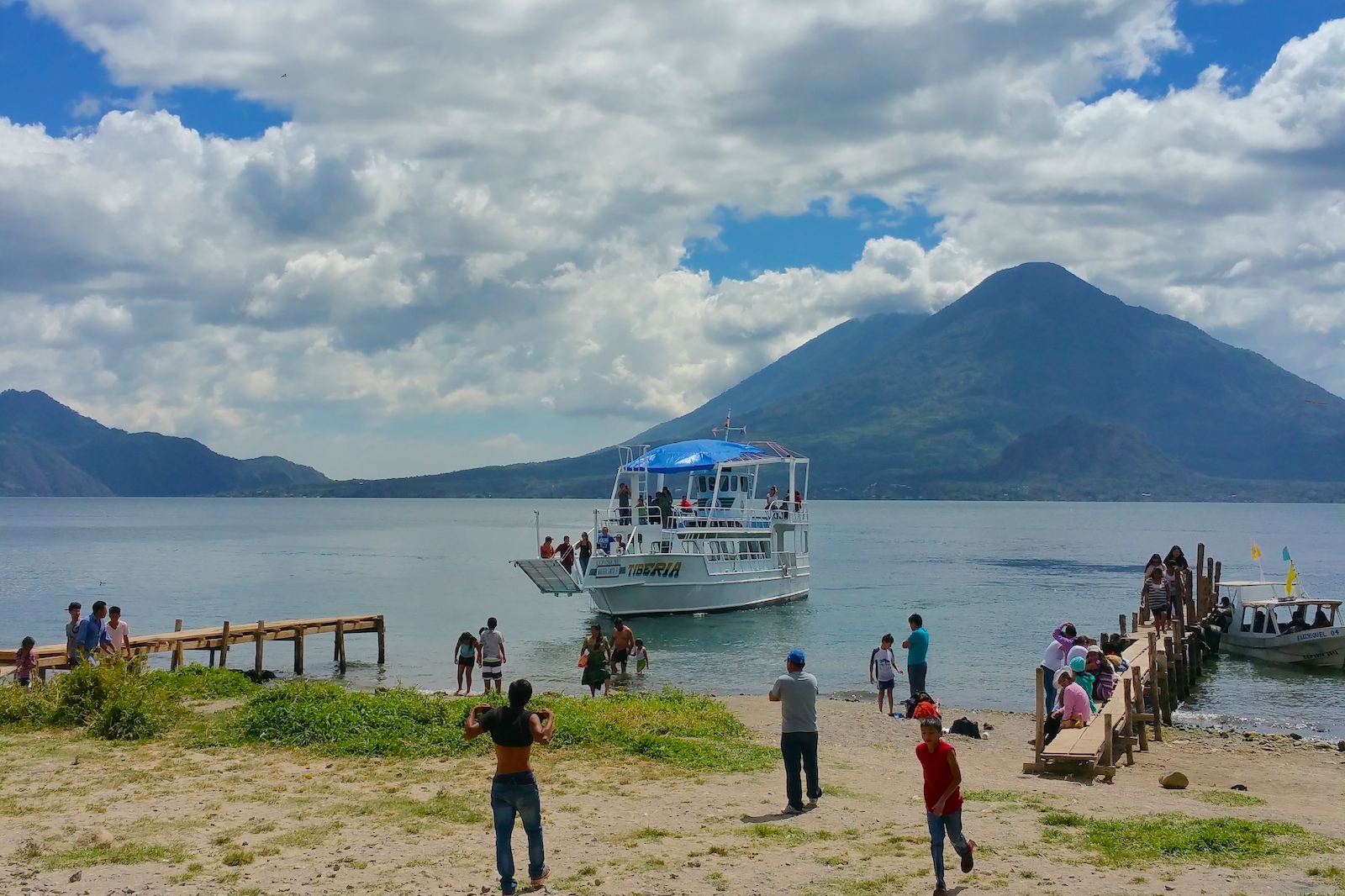 8) Motorcycle To The Hot Springs
Lake Atitlan has some of the world's best roads for motorcycling. They're relatively smooth, they wind along the lakes shoreline through quaint Mayan villages, and fly up and around it's 2000 foot ridges.
If you have no motorcycling experience, no worries. You can always sign up for a half day hot spring tour or whole day coffee plantation tour.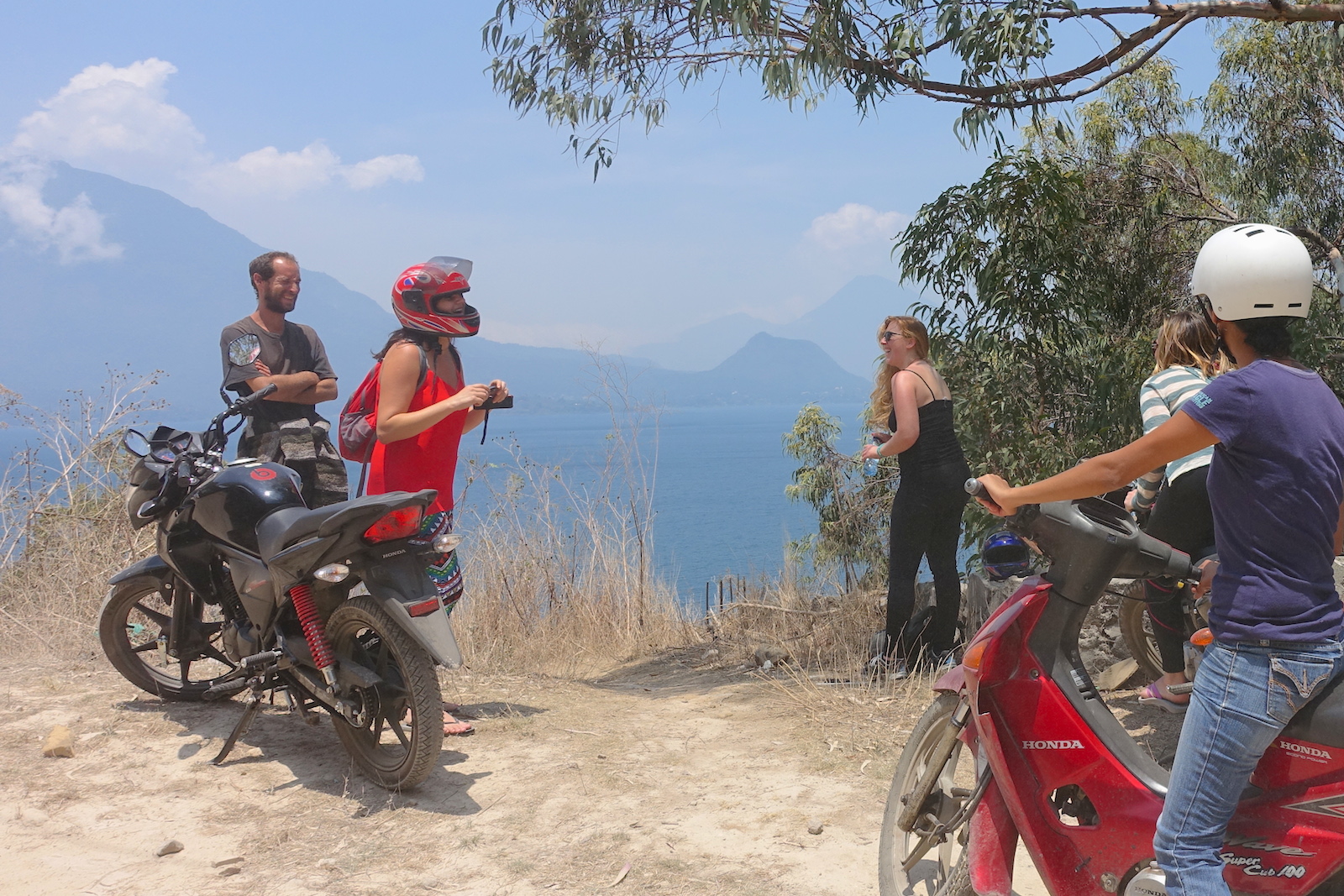 7) Hike From Santa Cruz To Jaibalito
The hike from Santa Cruz to Jaibalito is one of the best big little hikes around the lake. It takes you up the side of a mountain, along a precarious cliff side path and down 75 steps. It's not at all as difficult or dangerous as it sounds, and provides uninhibited views of the lake. Plus, when you finally arrive in Jaibalito, you can head straight to the hot tub and infinity pool at Club Ven Aca.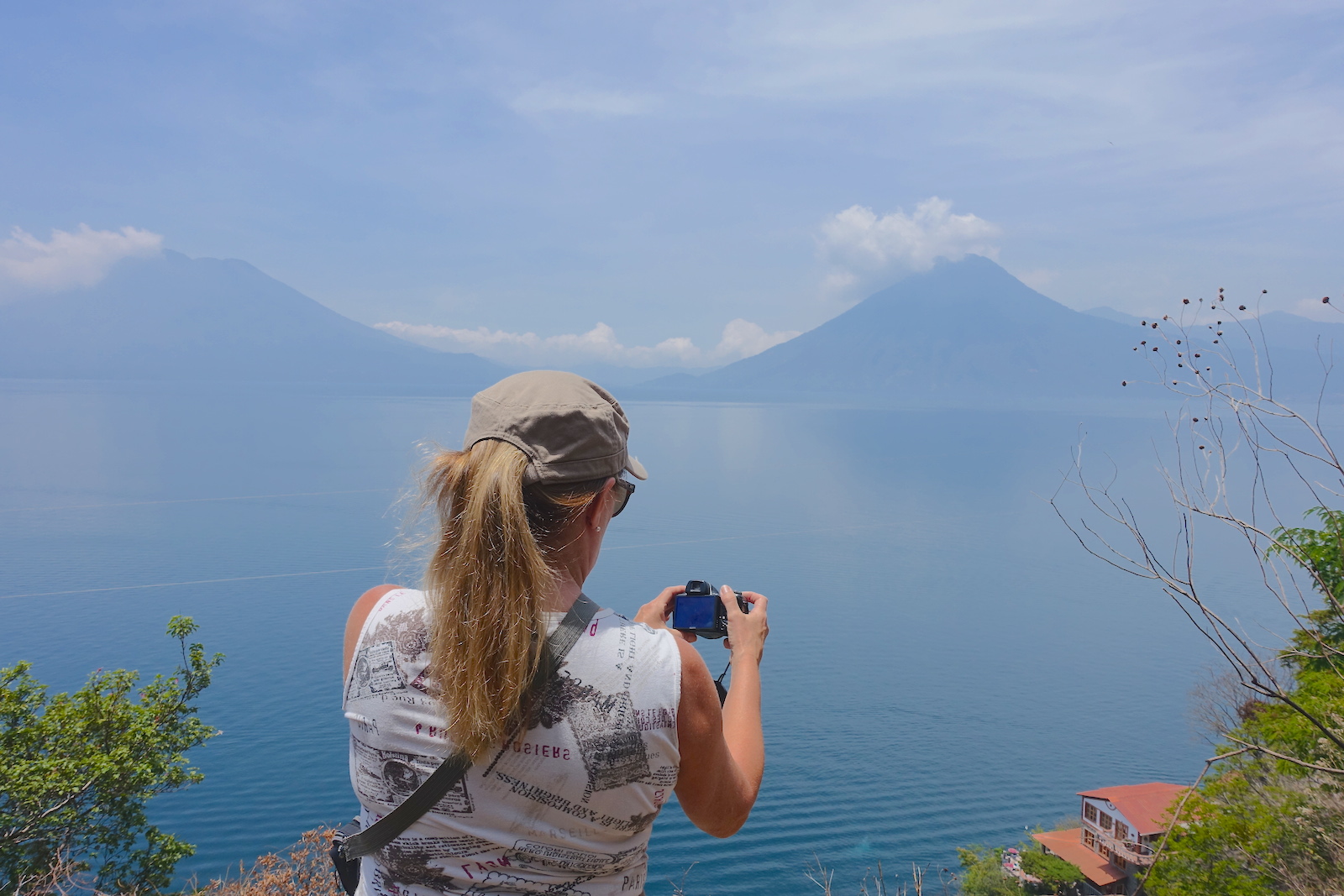 6) Learn To Weave Like A Maya
For a truly Maya experience, you can learn backstrap weaving in San Juan. The course takes 2 hours and costs around 15$/115Q. This is one of the most authentic cultural experiences on the lake. For more information, please see their FaceBook page, Associacion Lema.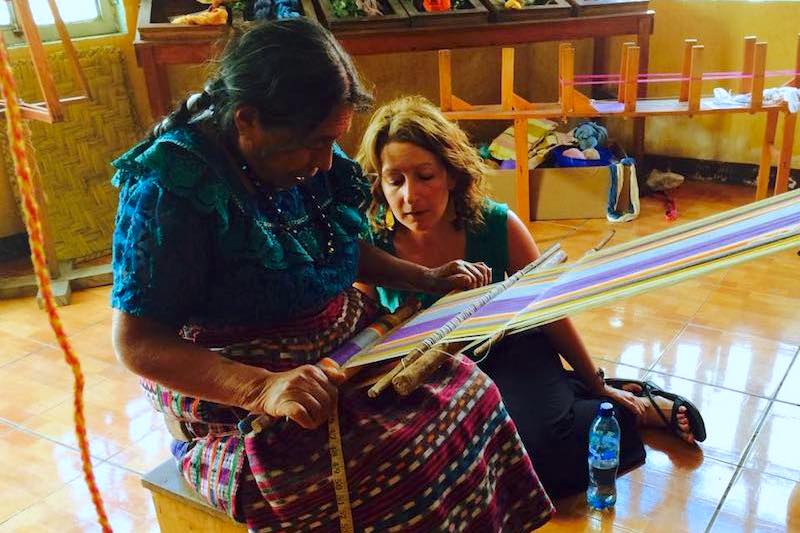 5) Take A Yoga Class Over The Lake
Although there are many places to practice yoga on Lake Atitlan, especially in San Marcos, there's only one place with Yoga classes with this view. This is the Yoga deck at Hostal Del Lago located about 10 minutes east of the San Marcos main dock. They offer classes at 7 and 9am every morning for just 5$/40Q. For more info about this yoga deck and others, check out The Best Yoga Decks On Lake Atitlan (Coming soon!).
4) Go Paragliding 
If you've ever thought about Paragliding, Lake Atitlan is the place to do it. First you're shuttled from Panajachel to a launch site overlooking the town of Santa Catarina. Then when the northern wind is just right, you take off with your guide and soar over the lake for 30-40 minutes. Finally, after a few vomit inducing loops, you land smoothly in the Panajachel river flat bed. For the price of 90$, it's definitely an adventure not to pass up on. For more info, check out Real World Paragliding.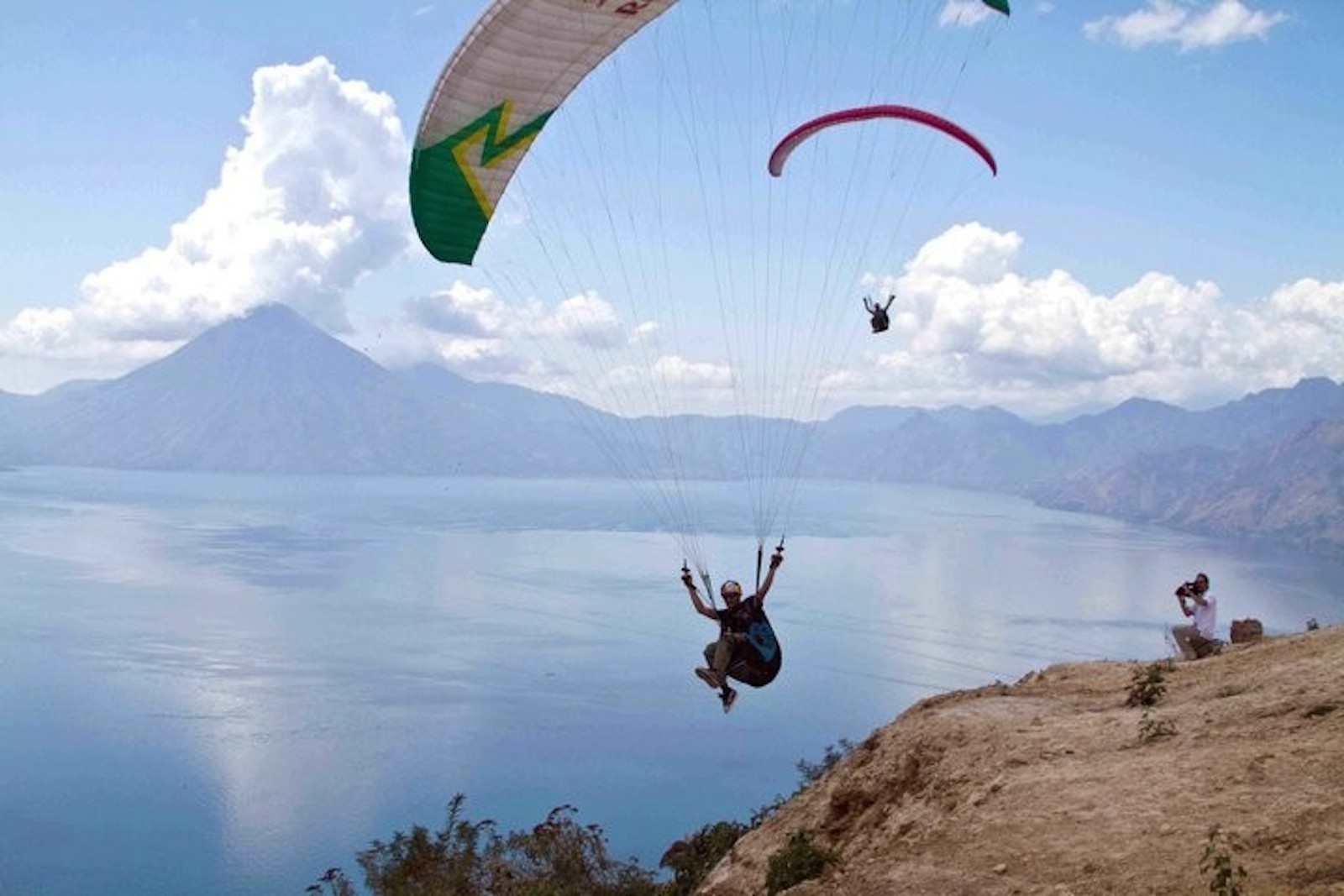 3) Take A Leap 
Located in the nature reserve in San Marcos, this 8 meter jump is the perfect height. After motorcycling and paragliding, nothing makes you feel more like you're flying than this. To get here, take a left / head west from the main dock in San Marcos. After 5 minutes you'll arrive at the park entrance. Buy a ticket for 15Q and walk along the path for another 5 minutes, and you can't miss it.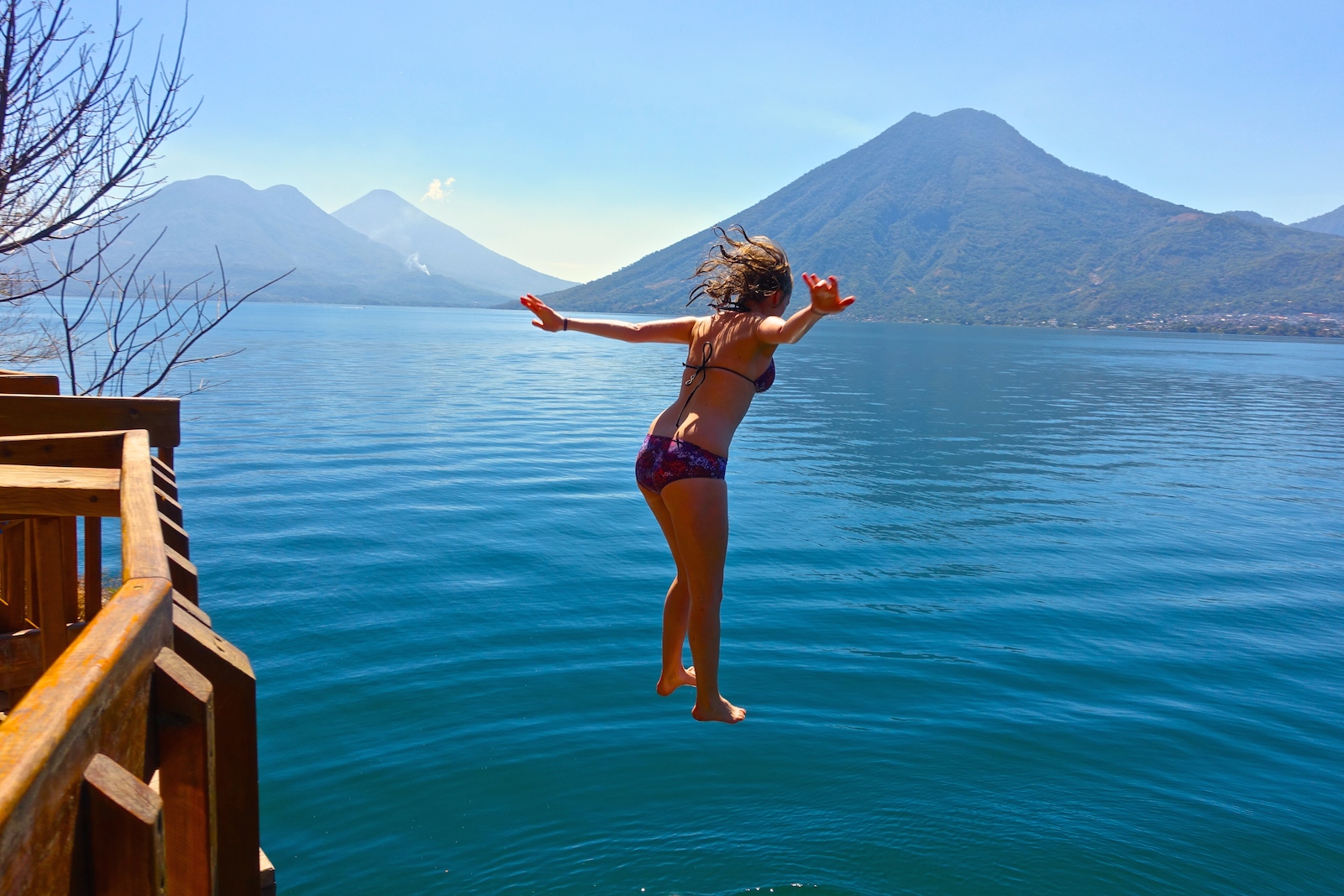 2) Kayak San Pedro 
San Pedro La Laguna is the best town to Kayak around on Lake Atitlan. Here you can paddle through what looks like a floating forest and into half flooded homes. Plus the views of Vulcan San Pedro and Indian Nose are unrivaled from the water.
Kayaks can be rented at the Santigo dock (most western dock near Hotel Mikaso) and cost 15Q/hour.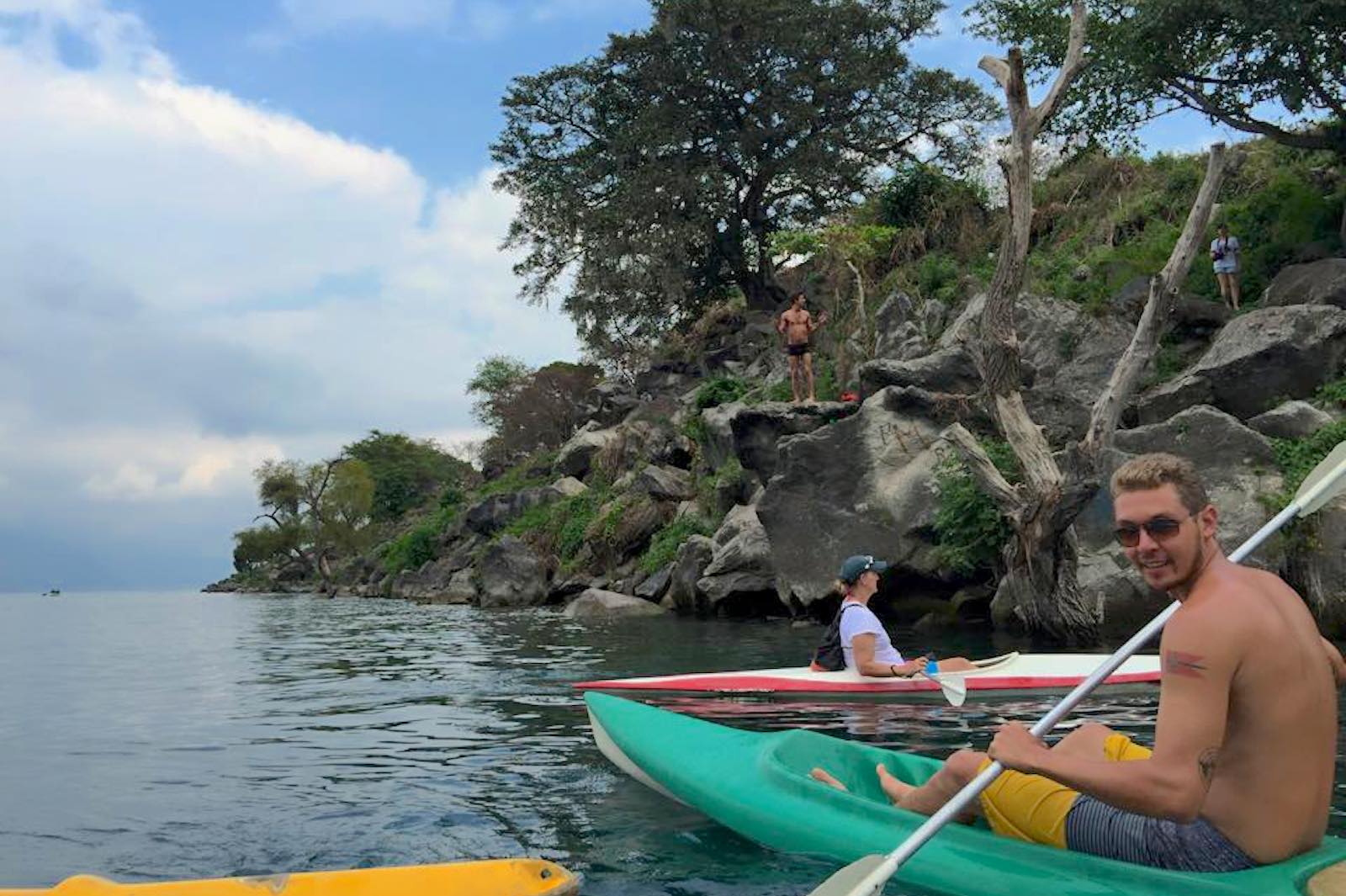 1) Climb Volcan San Pedro
Volcan San Pedro stands at just under 10,000 feet/3000 meters, and if you're ready for the best view of your life, you need to climb it. Fortunately, the trailhead starts at around 6000 feet, which means you're only actually hiking about 3000 feet. However, it's still a 5 mile hike and takes about 5-6 hours roundtrip. Although it is challenging, it's one of the most gratifying and sublime things to do and see on Lake Atitlan. For more info check out How To Hike Volcan San Pedro.