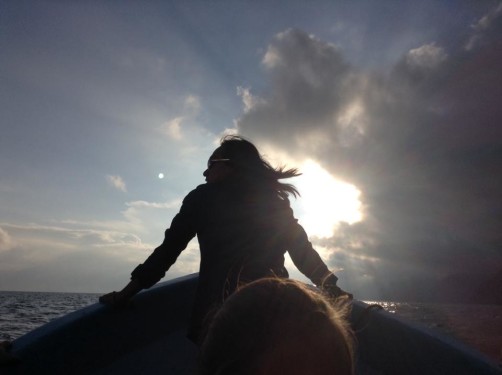 You've paid your hotel deposit, treated yourself to a nice 200Q dinner at Chez Alex last night, and just spent 200Q to for a measly 3G of data. Ready for a break from spending?
Don't worry, we've got you covered. The lake is full of free fun – it just takes a little searching.
To start you off, below is a list of our top 10 favorite free activities around Lake Atitlan.
1) The Most Beautiful Sunset In The World
Lake Atitlan is home to what is arguably the world's most beautiful, perspective altering and life changing sunsets in the world. There's something about the combination of the light reflecting off the water and the volcano silhouettes in the background that is truly remarkable. Although the sunset is best from the east coast of the lake, you can still see it from just about every town. Simply climb on top of the nearest roof or make your way down to the docks for the best views.*Our favorite sunset spot is the lookout point between Panajachel and Santa Catarina.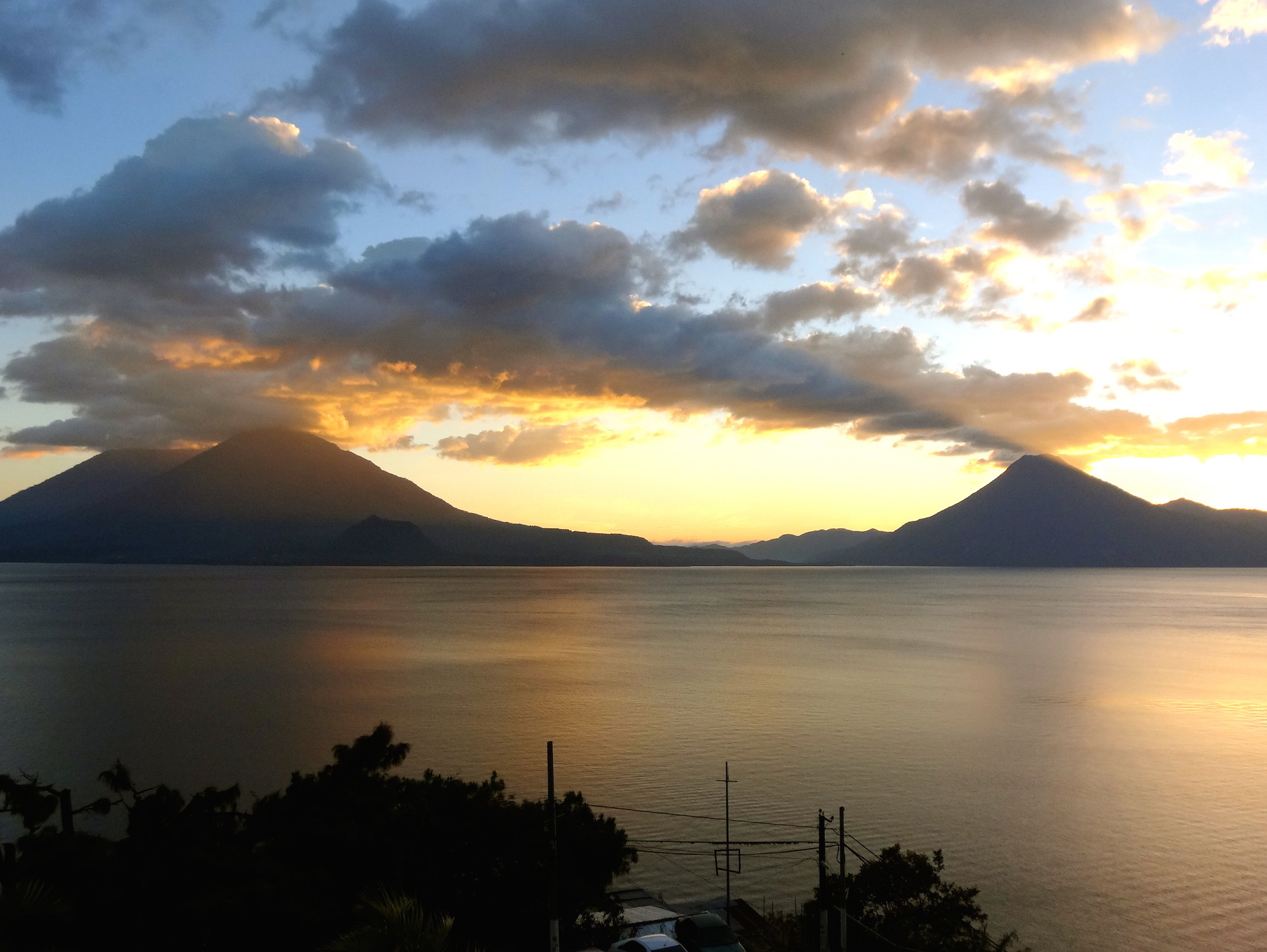 2) Chat With Mike At Crossroads Cafe
No one in Panajachel is more friendly, knowledgable, or eager for a chat than Mike, the owner of Crossroads Cafe. Here you can learn more about the lake, plan a trip to Mike's coffee plantation, exchange good jokes and stories, and also try out one of the best cups of coffee in the world for just 8Q.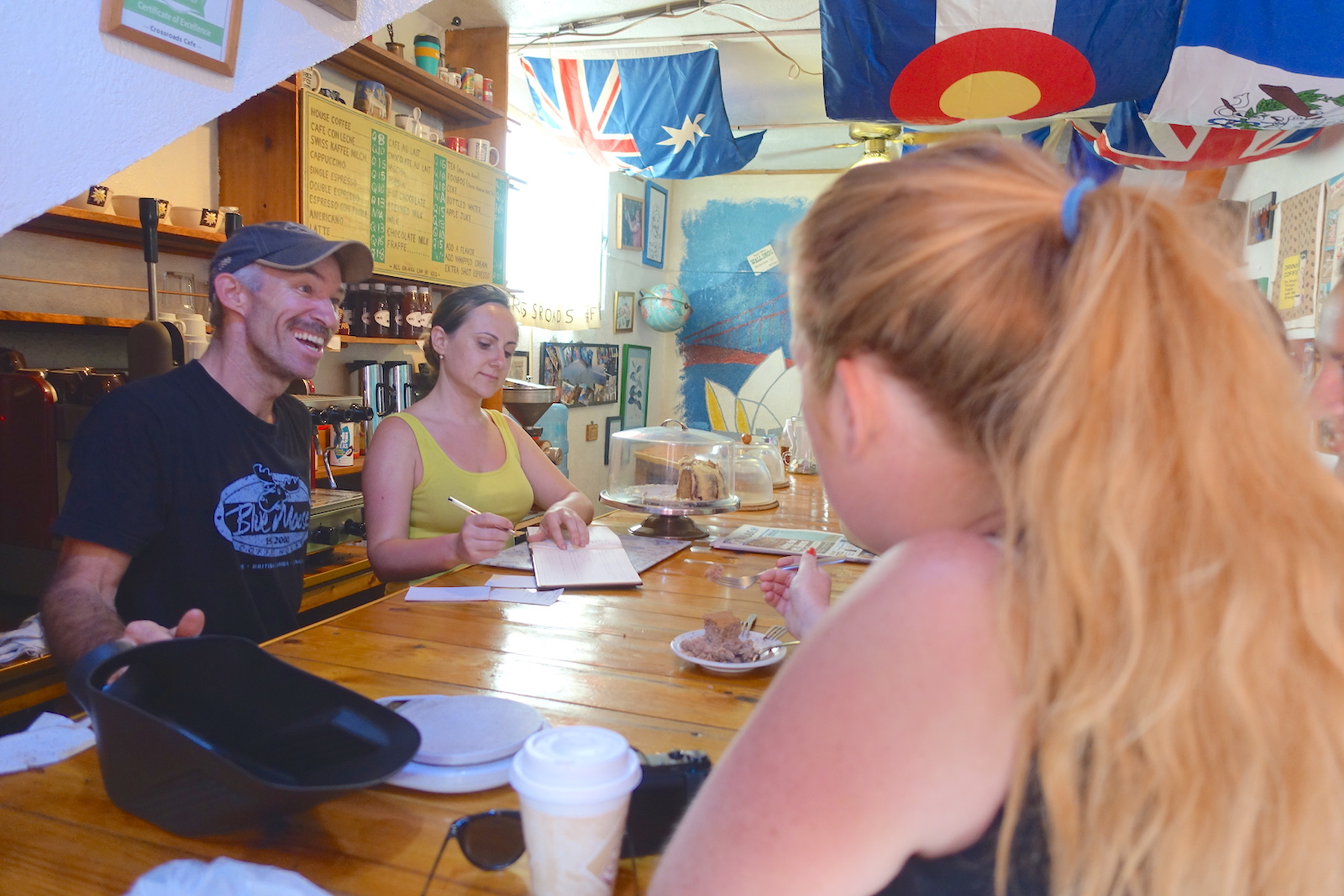 3) Window Shop Calle Santander 
Panajachel's Calle Santander is Lake Atitlan's foremost street for buying Maya made clothes, bags, and various souvenirs. It's so long and full of unique stalls that it's like a mini Chichi Market. And like Chichi market, the best way to get the cheapest deals, is to do some window/table shopping and haggling first.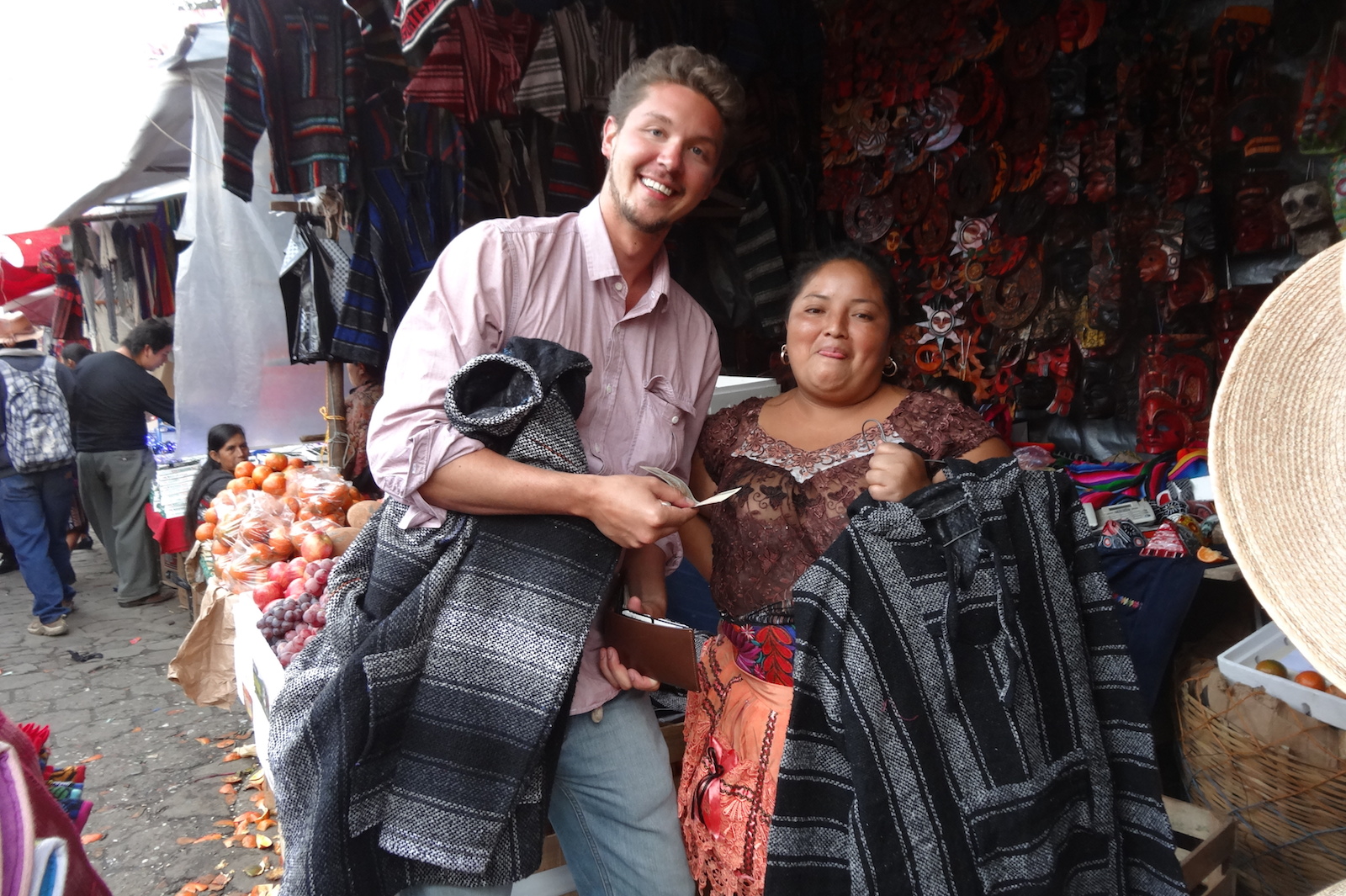 4) Hangout At Hostal La Iguana Perdida
If you're a backpacker or young at heart, there are few better hangouts than the common areas at Hostal La Iguana Perdida in Santa Cruz.The views are excellent and so is the crowd, most of the time. It's a great place to lounge a day away talking to backpackers and getting travel ideas.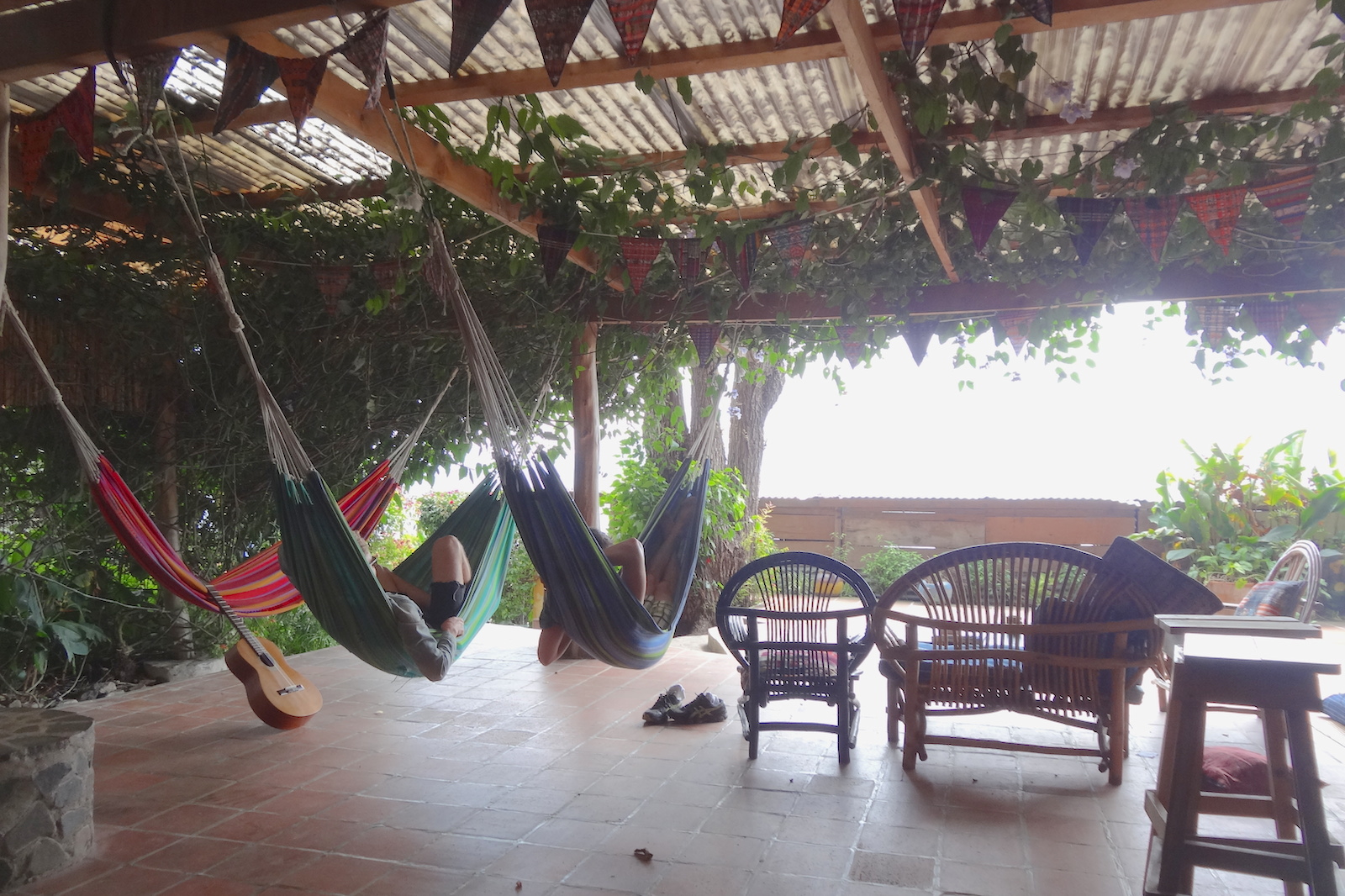 5) Chill Out On The White Beds Of La Casa Rosa
When you're tired of talking to travelers at Iguana Perdida, take a 1 minute walk west to find the iconic white beds of La Casa Rosa. Afterwards, take a stroll down Santa Cruz's water walkway and check out some of the most stunning lake front homes on the lake.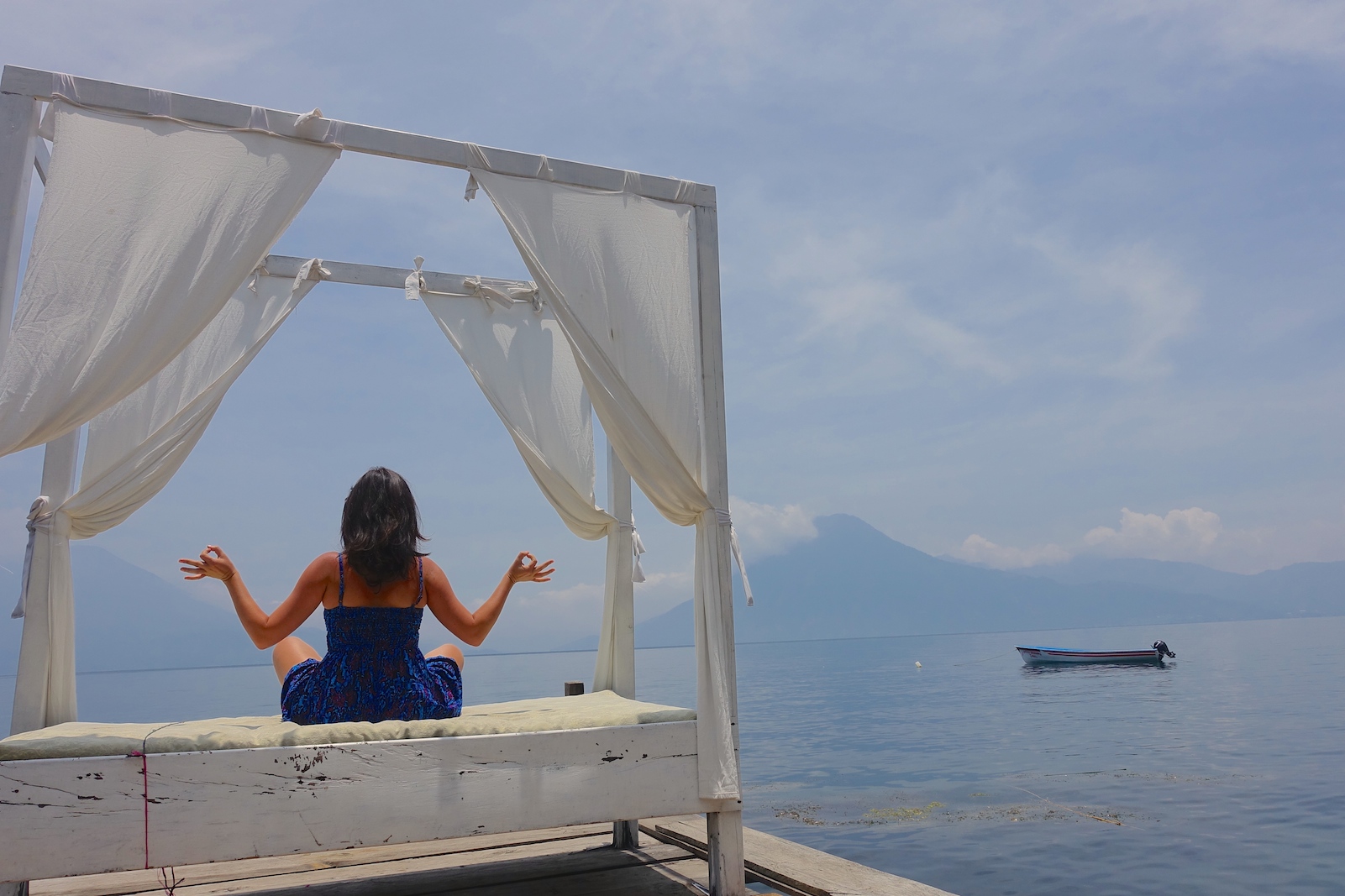 6) Hike From Santa Cruz To Jaibalito
This is one of the most beautiful big little hikes around the lake. It only takes around 30 minutes, it's not too steep or difficult, and it provides uninhibited views of all three volcanoes. Plus, when you arrive in Jaibalito all sweaty and exhausted you can head over to Club Ven Aca for a dip in their infinity pool.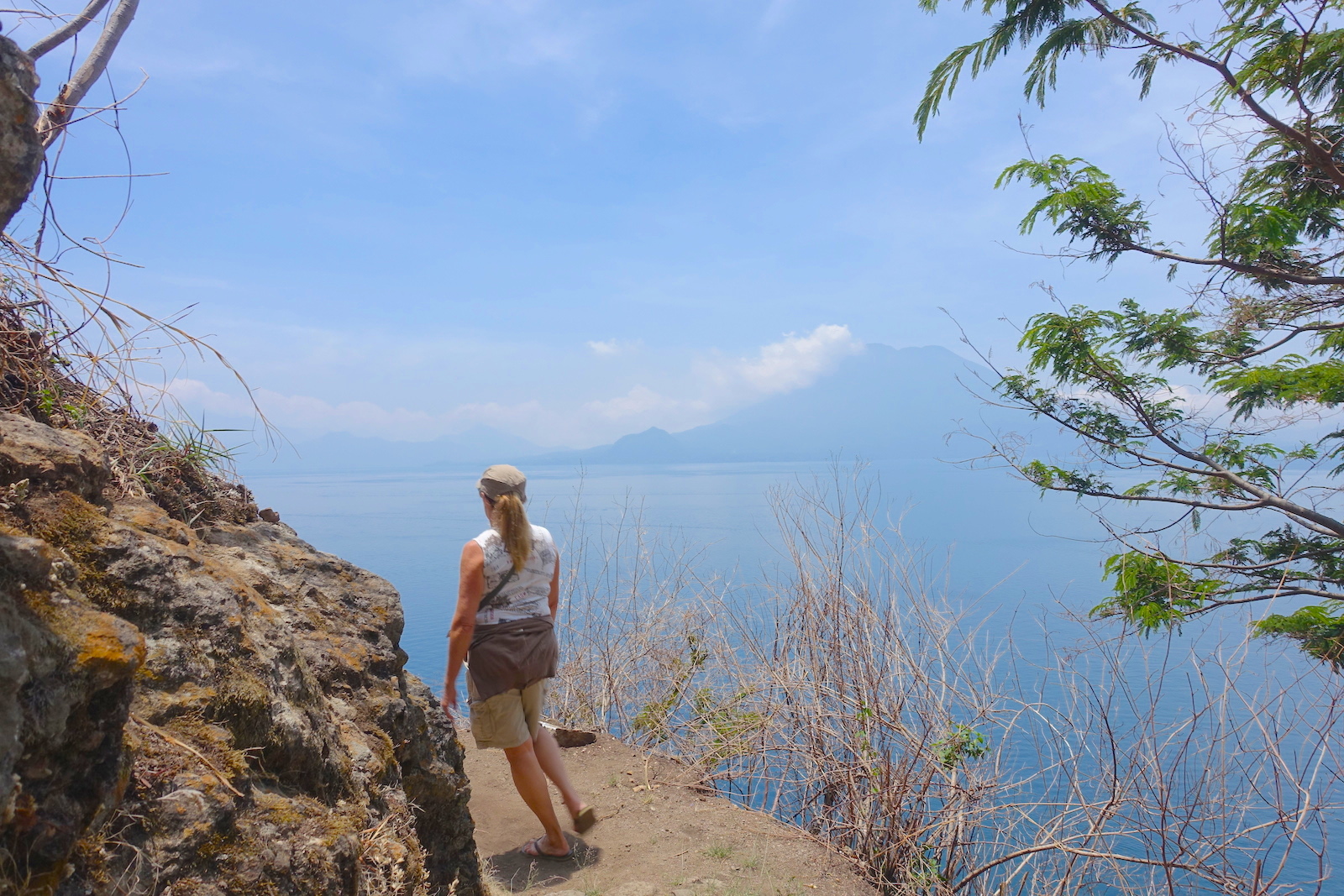 7) Swim In The Infinity Pool In Jaibalito
One of the highlights of Jaibalito is Club Ven Aca and it's lake front pool, jacuzzi and restaurant. Although there's no entrance fee, it's a good idea to buy a drink at the swim up bar.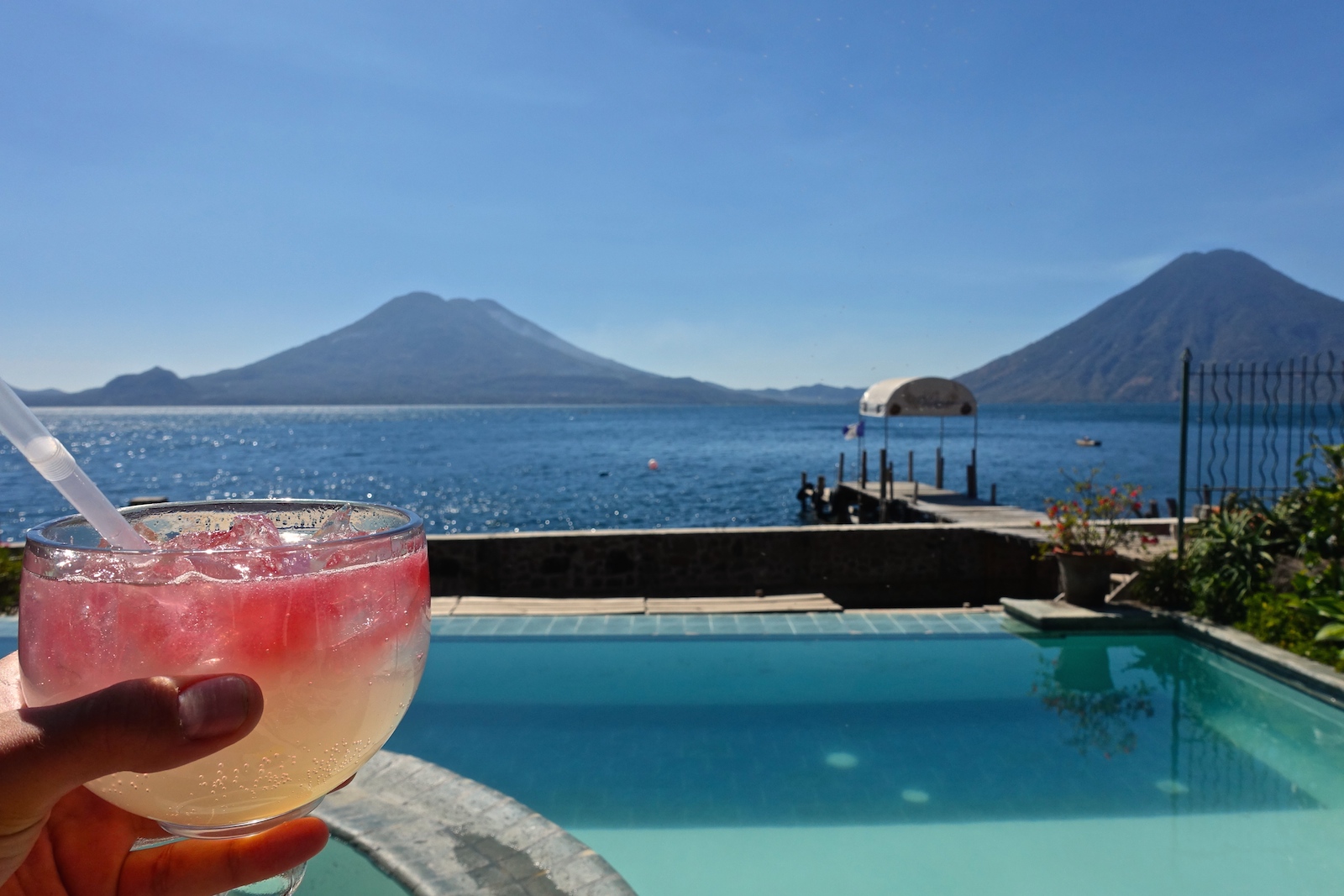 8) Get Lost In The Back Trails Of San Marcos
San Marcos is full of small trails that connect cool hostels, yoga decks, meditation retreats, markets, cafes and restaurants. If you're new to San Marcos, there's no better introduction than by simply wandering these trails. Get off the ferry at the main dock and take your first left. The next turn is yours to make.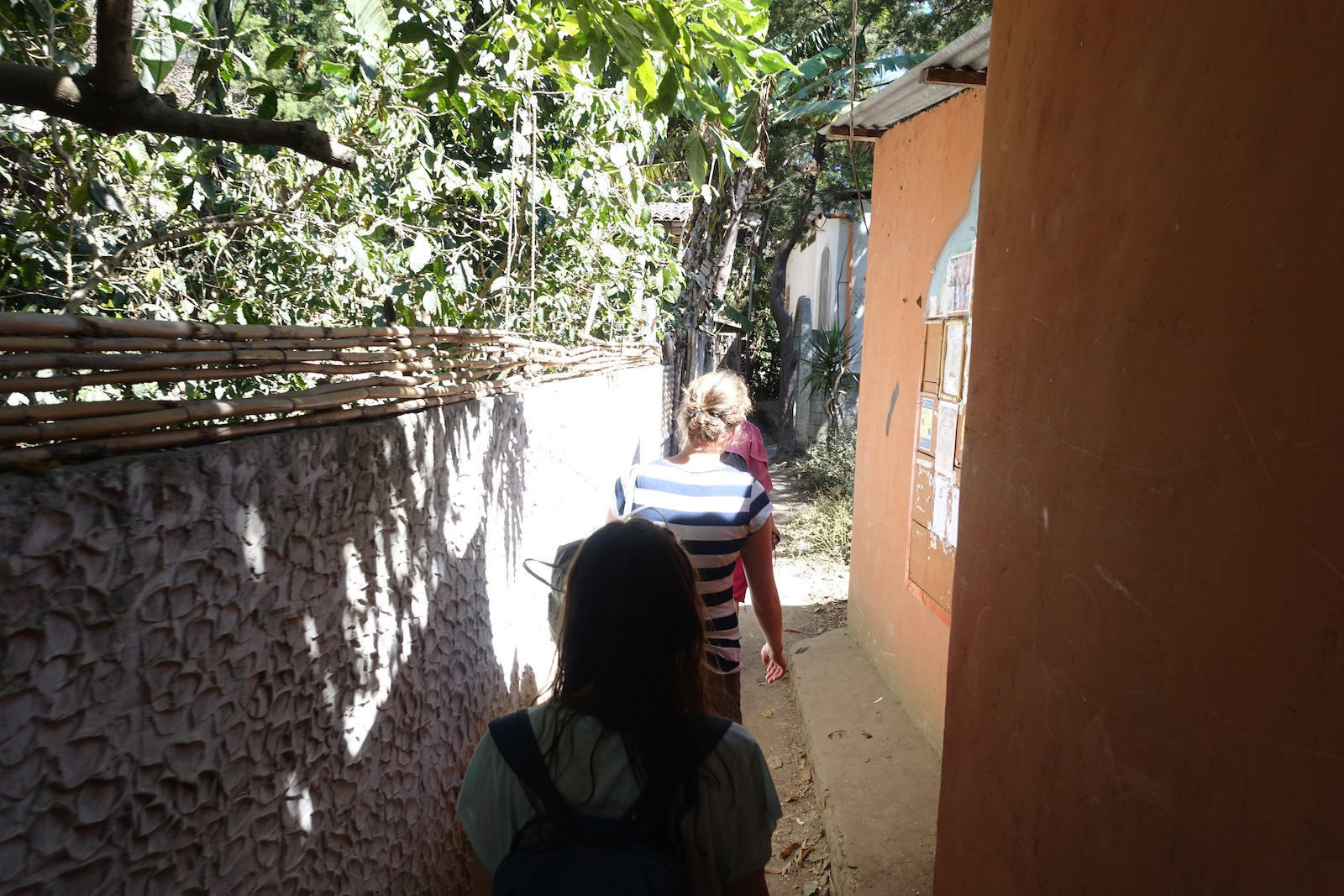 9) Check Out A Local Market
My motto when traveling is that you never truly get to know a city until you've explored its market. Well, you're in luck because Atitlan is full of colorful, smelly, delicious markets. Whether it's raw meats or exotic fruits that draw you in, you are sure to find it here. The best and biggest markets to visit around the lake are in Panajachel, Santiago, and San Pedro.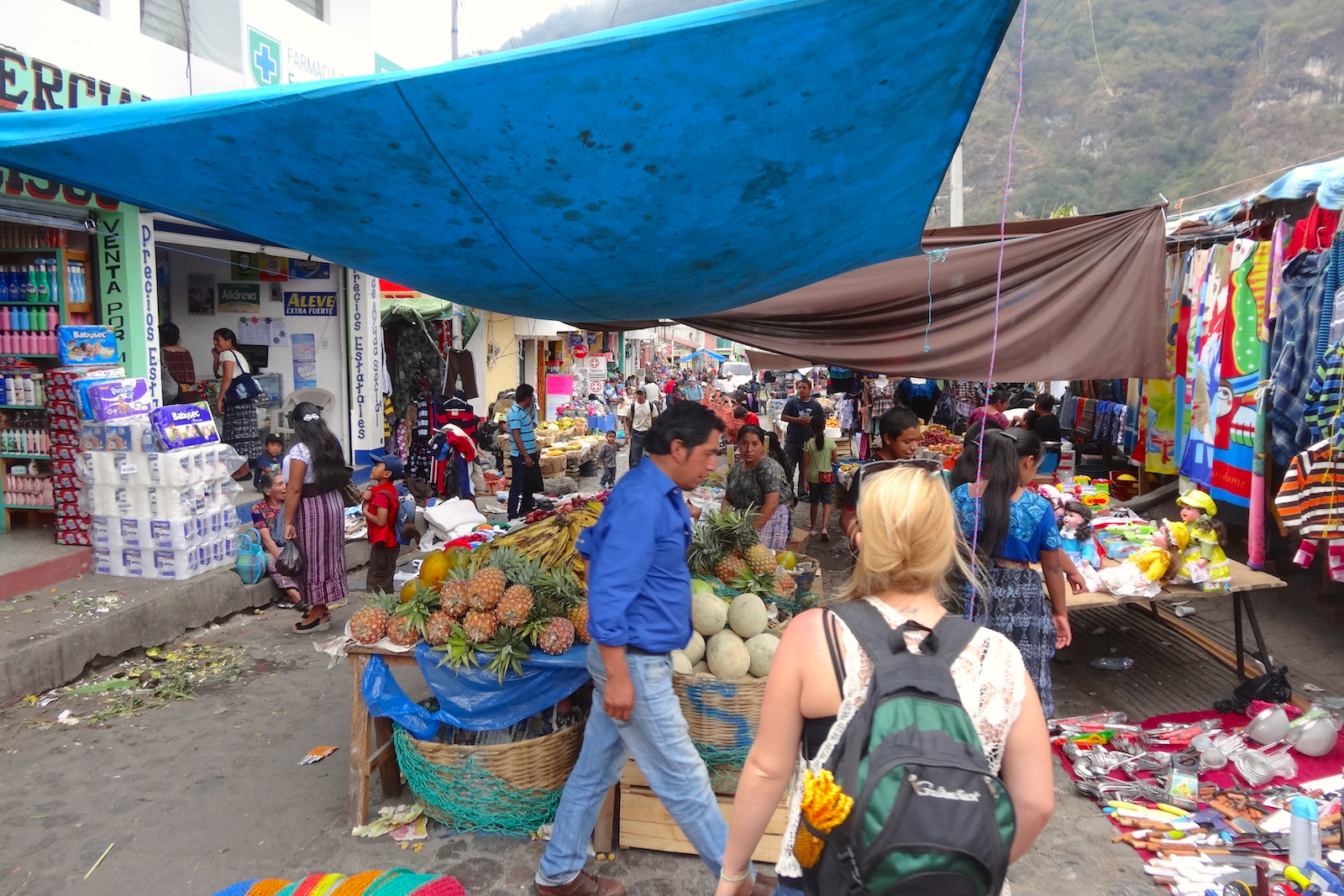 10) Go Swimming
Okay, so Lake Atitlan isn't the cleanest body of water in the world. And you may have read some articles or talked to friends who scared you away from enjoying a dip. But let's be real – it ain't gonna kill you, and it's a whole lot of fun!
When I choose a spot to swim in the lake, it is typically as far as possible from the docks. My personal favorite locations are along the road between Panajachel and Santa Catarina (there are some great rocks to jump off of) and to the left of the public docks in Santiago. When you arrive in Santiago via boat, you will usually see kids jumping off of trees into the water. Join them – it's a blast!
Also check out the 8 meter dock jump in San Marcos. Get off the ferry at the main dock and take your first left. Walk along the water until you reach the entrance. Although you can easily sneak in, it's just 15Q for a day ticket.
Fun fact: Lake Atitlan is, technically, an alpine lake. However, the thermal activity caused by the volcanoes makes the lake warmer and pleasant to swim in.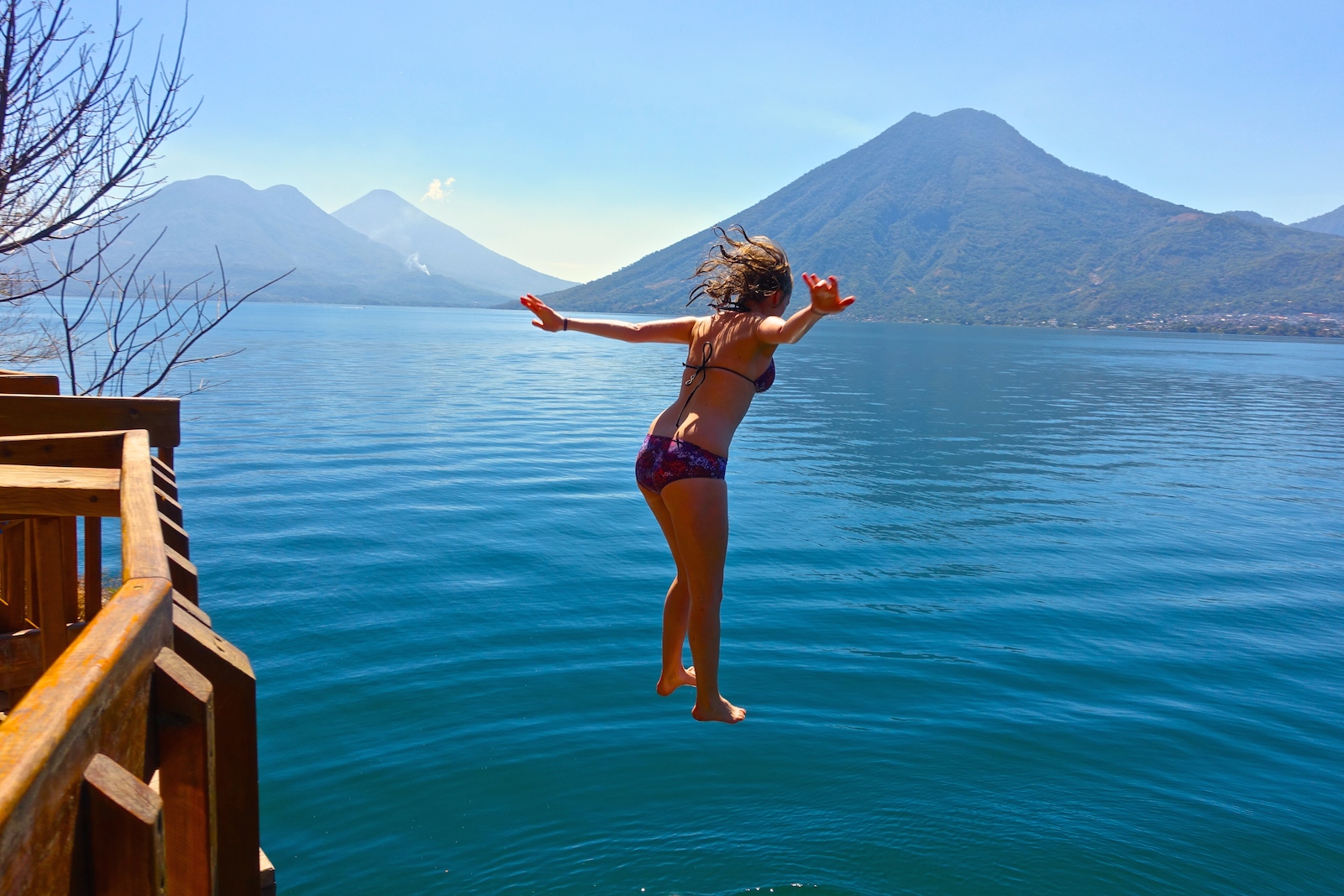 Did we leave an awesome free adventure out? Let us know below!