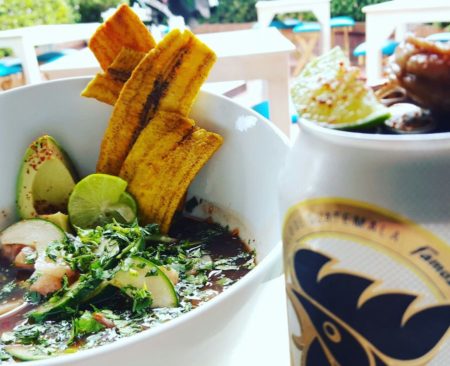 Panajachel is full of twisting alleys and crowded buildings. As a result, many of its brightest stars can't be seen from the main streets, and even longtime residents can't keep track of all the town has to offer. Whether you live in Pana or are just travelling through, be sure to venture away from the tourist spots on the waterfront to experience these lesser-known gems.
El Roof Bar & Restaurant
Pana's first rooftop bar-restaurant opened at the close of 2017, and word is slowly making way around town. For now, you may get to enjoy El Roof's stunning views — some of the best in town — with the place all to yourself. It's the perfect spot to watch the sunset in dry season, with loungy tables and high tops all under the open air. Menu items include bar favorites like chicken wings (Q60) and French fries (Q30), plus Latin American dishes like mini tostaditas (Q30-Q40). Cocktails like margaritas, sangria, mojitos and more are two for Q30. At the intersection of Calle Santander and Calle Principal, above Hotel Mayan Palace. Details: www.facebook.com/ElRoofPanajachel/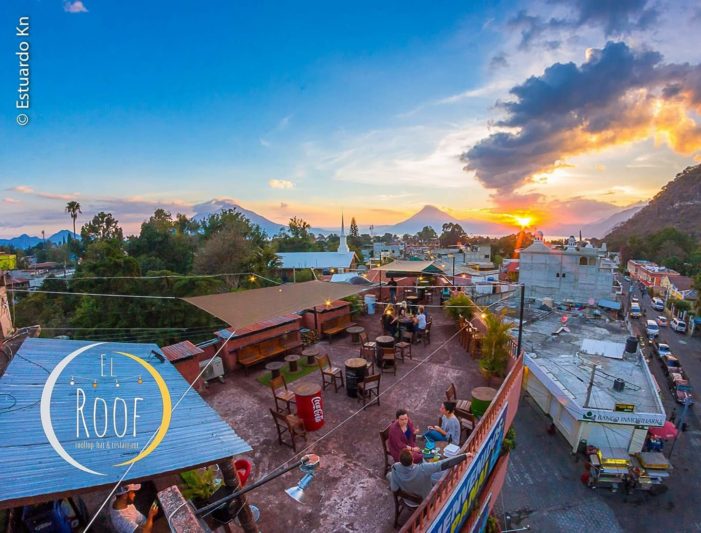 Simoneta Mixoloy Cantina
The only spot in Pana to drink craft cocktails while you inscribe a message on graffitied walls. Q20 will get you an Instagram-worthy cocktail based on your preferred ingredients, served in a converted liquor bottle. Simoneta boasts about its fresh and local "secret ingredients," which include seasonal fruits like loquat and passion fruit. The tiny bar often hosts DJs and dance parties that spill out onto its patio, as well ladies' nights. Find it inside San Rafael commercial plaza, which is across from PanaRock Bar on Calle Santander. Details: www.facebook.com/simonetamixology/

La Cocina Indian Restaurant
Next door to Simoneta Mixoloy Cantina, in a space just as tiny, you'll find Pana's best Indian food — that is, if you go weekdays between noon and 4 p.m. La Cocina's short hours add to its indie appeal. You'll be greeted by the owner-chef, who changes his small menu regularly. On a recent visit, a large serving of tofu tikka masala with chapatti flatbread and chutney cost Q35. Whatever's being served, it's sure to be delicious. La Cocina is located inside San Rafael commercial plaza, which is across from PanaRock Bar on Calle Santander.
El Rincón del Chef
Pana's Jucanya neighborhood isn't known for its restaurants, but El Rincón is the exception to the rule. Another chef-operated restaurant, this one is the result of Israel Marroquín's decades of experience in upscale hotel and cruise dining. He creates a warm and professional atmosphere, personally greeting guests in Spanish and English. Choose from a list of daily specials — like seafood stew for Q85 or chicken on the bone in a pineapple sauce for Q40. To get there from downtown Pana, take Calle El Amate past La Dispensa Familiar towards the town of Santa Catarina. After the bridge, continue straight for 300 meters until you see El Rincón's red sign on the left. Details: www.facebook.com/chefIsraelMarroquin/