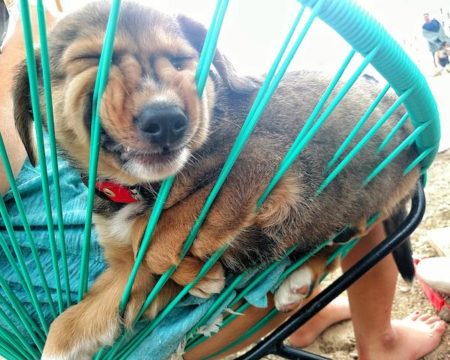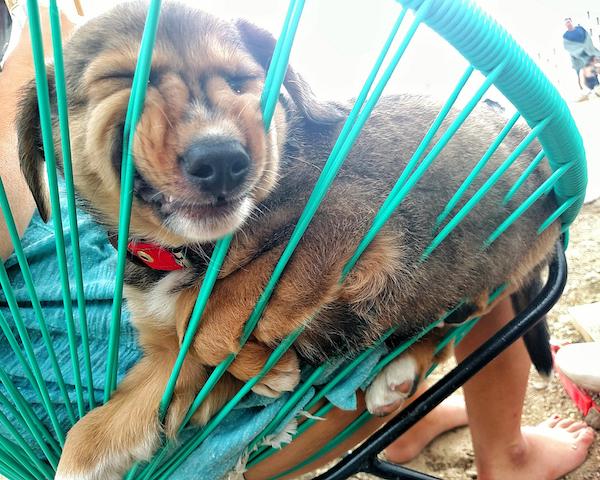 With a napping puppy warming my knee and a margarita cooling my hand, I listened to live musicians play against the backdrop of the lake. Atitlan residents, locals, and tourists had joined at Azul Rosa in Panajachel on March 11 for an event by the colorful name of Woofstock. But they weren't just drawn by the stunning view, the delicious drinks, or even the lineup of talented live bands. They were there in support of that floppy-eared puppy and all of the other homeless, helpless street animals that he represents.
Woofstock was a fundraiser for Fundación Ayuda Para La Salud de Perros y Gatos – a Panajachel-based nonprofit that works to sterilize, vaccinate, and de-worm animals in the Atitlan area. Additionally, Ayuda aims to educate residents on caring for their pets and works to find homes for the large population of strays.
This population is multiplying rapidly, contributing to a host of problems for both the animals and humans. The dogs themselves are obviously the first victims of this overpopulation problem, as they are doomed to lives on the streets, prone to disease, injury, and starvation. For humans, dog waste littering the streets is unsanitary and a public health hazard, and children and adults are at risk of dogs biting and spreading disease.
According to Pablo Aguilar, Ayuda veterinary intern, featured bassist, and the mastermind behind Woofstock, the purpose of the event was larger than raising funds to support Ayuda's work. It was also held to start a discussion about solving Atitlan's homeless animal problem and show people that they can help be part of the solution.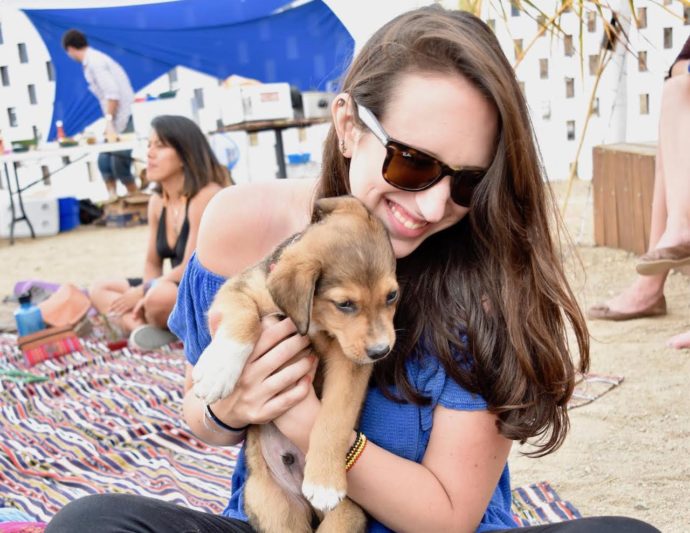 Proud owners came to Woofstock towing their canine companions, which ranged from panting German Shepherds to trembling Chihuahuas. One pup even arrived in a pink tutu. While enjoying sandwiches and burgers, many attendees purchased all-natural snacks for their dogs as well.
The healthy, well-loved animals present were the lucky ones. Just outside the fence of Azul Rosa roamed dogs with ribs fully visible and fur full of mange, infested by colonies of fleas from their scuffed noses to low-hung tails.
I also regularly notice frenzied male dogs pursuing females alongside traffic and between orange juice stands. Driven by an instinct to mate, they are unable understand the cycle of animal suffering that they are sustaining by reproducing.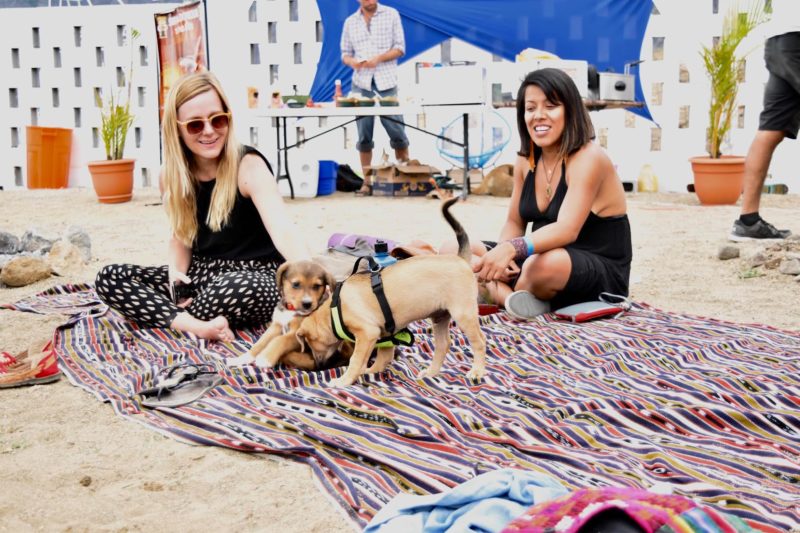 "It's a human problem," Selaine d'Ambrosi, Ayuda's founder and organization head, said. "Sterilization, vaccination – what we do – definitely brings down the population and helps control the diseases, but until there's some kind of ordinances or some method of getting people to be more responsible pet owners, then the municipalities are going to continue to have the same problems."
Unfortunately, as an alternative to the costly and time-consuming process of sterilization, drastic population control tactics are sometimes employed. During the nights of February 20 and 21, poisoned meat was distributed throughout the streets and even on private properties in San Marcos La Laguna. According to Aguilar, 120 dogs were killed. While no official statement has been released, evidence suggests that this was carried out by the San Marcos municipality.
"It really hurt a lot," d'Ambrosi said. "Not just us, but the animals, the people – everyone suffered from that action."
Aguilar travelled to San Marcos immediately upon hearing the news and was horrified by what he found.
"I saw these mountains of dead dogs," he said. "People were just carrying all the dogs like they were trash."
Ayuda, which had been treating the animals of San Marcos for the past five years, packed up its clinic and left San Marcos the very next day.
"That's a deal breaker because we have signed agreements with the mayors," d'Ambrosi said. "The very top thing is 'you will not use poison for population control.'"
According to d'Ambrosi, however, Ayuda hopes to repair its relationship with the San Marcos and return in the future, as long as the municipality reforms its practices.
Aguilar said that Woofstock was not held in response to the poisonings in San Marcos, but that the timing made the event more critical.
"It gave [Woofstock] another purpose," he said. "We need to stand up for those ones that cannot fight."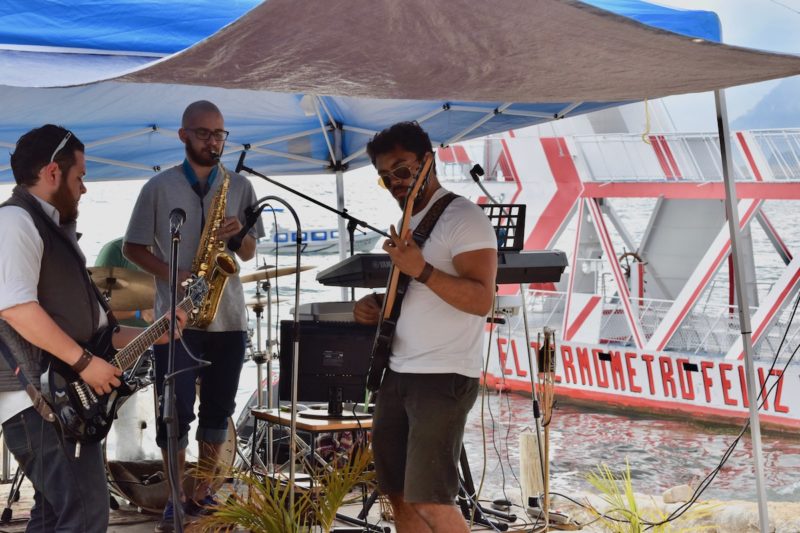 d'Ambrosi suggested many ways that individuals can support Ayuda's cause. These can include donating, buying and transporting supplies like tick and flea treatment to Guatemala, and fostering and helping find permanent homes for dogs.
Aguilar said that capturing street dogs and cats and taking them to Ayuda's free sterilization clinics is also a way to contribute, so long as individuals are willing to house the animals for two days afterwards while they recover.
I personally adopted a cat off the streets of Panajachel and have Ayuda to thank for sterilizing and vaccinating her.
Woofstock may become an annual event, according to Aguilar, so attending next year's event would also be a way to get involved.
"We really just want that all the animals in the street have a home, enough food, and love," he said.
To read more about Ayuda, visit their website: https://ayudagt.wordpress.com
To contact the organization about donating or volunteering, contact Selaine d'Ambrosi: Selaine.atitlan@gmail.com