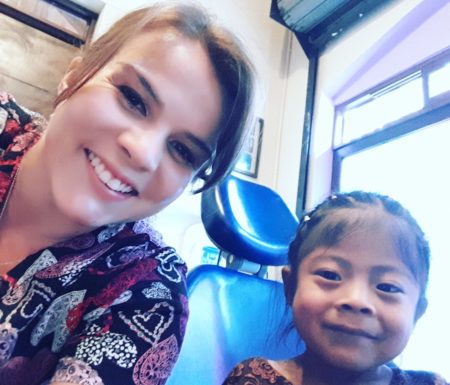 Welcome to the first installment of "The People Of Lake Atitlan."
This interview series hopes to give insight into some of Lake Atitlan's most extraordinary locals and ex-pats; the people that make Lake Atitlan so special.
Today it's my pleasure to introduce Luisa La Guardia.
From the moment I met Dr. Luisa, better known as Titi, I knew I would be in good hands. Not only did she speak English comparable to that of a native speaker, but she also gave me one of the best teeth cleanings I've ever had. Since then I've had 3 root canals and countless fillings with Titi. Plus it was at least 60% off of what I would have paid back in New York. She was always professional, meticulous, relatively painless, and a pleasure to be around.
Without further ado, in her own words, here is Titi.
What's your name, where are you from, & where do you live now?
Hi everyone! I´m Luisa La Guardia, aka Titi. I was born in Guatemala City, and 6 years ago I came to live in a paradise named Panajachel, Sololá, one of the towns around Lake Atitlan.
What inspired you to come to Lake Atitlan, Guatemala?
Well, I came to the Lake in 2011 to do my final practice in Solola's National Hospital. I was supposed to return to the City 8 months later, but I fell in love with the place and people and now here I am 6 years later!!
What did you do before you moved to the lake?
I was born, raised and went to Dental School in Guatemala City, and graduated in 2011 from the State University, Universidad de San Carlos de Guatemala.
What do you do now?
I have my private practice in Panajachel, in Santander Street. I work with locals and foreigners. I work on kids and adults. Dentistry is my passion and I love being able to help people in pain, health, aesthetics, and improving their life style and self confidence overall.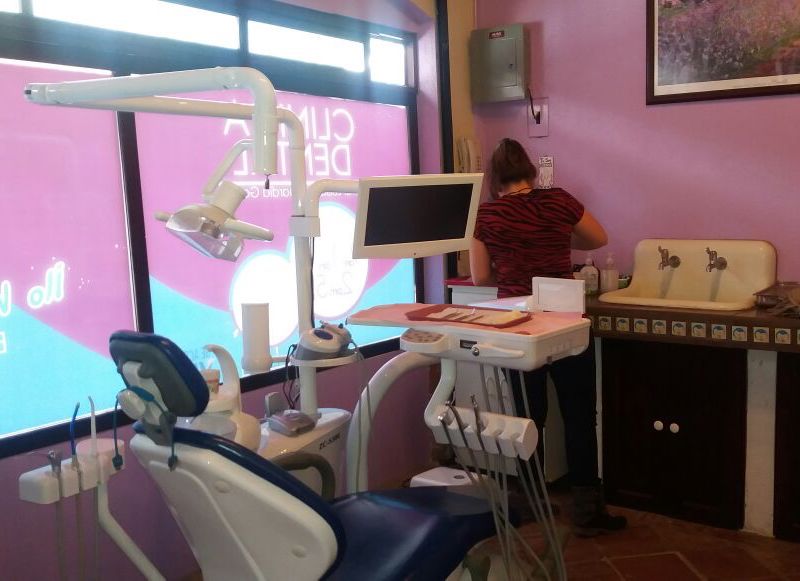 What is your favorite thing about living here?
I love the security and peace of the place, the people are really nice and kind. And having the most beautiful lake in the whole world, Lake Atitlan!
What drives you nuts about living here?
Jajaja, if I have to say something about this parades, the only thing would be that about 3 times a year they shut down the electric power for a day, and you have to get used to that.
Where is your favorite cup of coffee?
I have 2 favorite places to have a REALLY good cup of coffee: Café Loco and Crossroads Cafe.
What's your favorite restaurant?
I can't really only tell 1 favorite restaurant. I can´t decide between: Circus Bar, Deli, Hana Sushi. They are all great.
What's you favorite adventure around the lake?
Around the lake you won´t get bored. You might go by boat to the surrounding towns and get to know new places, people and cultures. I love going to La Casa del Mundo. You can also go hiking in the mountains, where you can have some amazing views. Then there's paragliding! I Also recommend jumping from the trampoline in San Marcos into the water.
What advice would you give to someone who is thinking about visiting or moving to the Lake Atitlan?
If you come on vacations, bring cash because they don't take credit or debit cards in most places. Bring comfortable shoes and a sweater. Usually during the day the climate is really warm, but in the late afternoon or night it might turn cold and windy. And when it rains in the winter months, it rains a lot!
Using only 3 adjectives, how would you describe Lake Atitlan?
Peace, Beauty, Diversity.
And finally describe for us how you spend your typical day on Lake Atitlan?
Wake up, sometimes go for a jogging session, go to work, in the afternoon sometimes go for a coffee, walk, dinner, or all together jajaja. Also I like spending time at home with my dogs and books!
Contact
If you would like to visit Titi, you can find her mid way down Calle Santandar. You can also reach her at saludentuboca@gmail.com or by phone at +502 5475 3061.