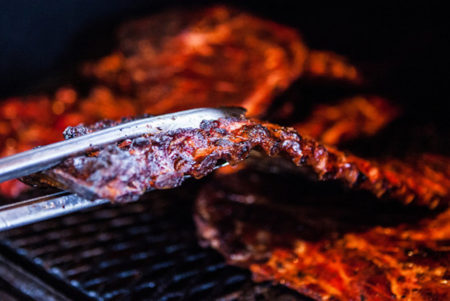 Smoking Joe's Barbecue is a pillar event of the San Pedro and Panajachel community where tourists and locals alike congregate under the sun with juicy steaks and spicy Bloody Marys. The family business is run by husband and wife Nestor and Luanne Castillo, and of course in true San Pedro tradition, their three dogs. The Southern style barbecue offers an American culinary experience with high quality meat and vegetarian options alongside a great selection of sides!
Where To Find The Barbecue
The barbecue makes two stops every weekend.
Saturday from 12pm to 4pm @ La Palapa in Panajachel
Sunday from 12pm to 4pm @ Café Chuasinayi in San Pedro
From the Santiago dock, you simply take the first right and will find the open gates of the Café on your left. From the Panajachel dock, it is cheap and convenient to take a tuk-tuk and simply ask for "La Palapa". Even the drivers know it's the only place to be on a Sunday!
What's On The Menu?
The menu is a carnivore's dream, with meats ranging from a Lemon Herbed Chicken to a Pittsburgh Steak to enormous Baby Back Ribs. Nestor, the chef, will cook the meat perfectly to your liking and his dedication and meticulous preparation shine through in the final product. You'll be paying Luanne anywhere from 60-90Q at the end of the line. Do not feel put off if you are a vegetarian because Smoking Joe's offers a succulent Portobello Mushroom Burger for 60Q and weekly specials that may tickle your fancy.
To compliment your meal you can choose between a Potato Salad, Tomato Salad, their infamous Mac n cheese, Corn on the Cob or a Baked Potato. They also offer these as an all you can eat buffet service for 60Q. On top of these varied selections, you will also find a number of homemade sauces to season your meat.

What's At The Bar?
This wouldn't be Smoking Joe's if they didn't have a cookout next to a full bar to cure your weekend morning hangover. At Café Chuasinayi, I found some of the best Micheladas in town, a delicious homemade cider (15q) and frozen Daiquiris (30q) as well as an extensive selection of local and imported beers (15-25q). On most weekends, you can find drink specials from 11am-1pm. Non-alcoholic drinkers can also enjoy a wide range of soft drinks or Southern style Ice Tea ranging from 10-20q!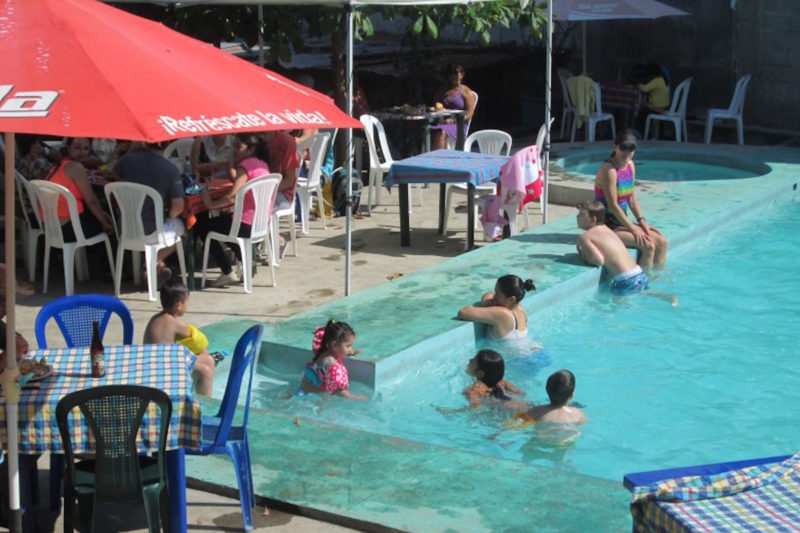 Since I've been living close to Café Chuasinayi, it only made sense to check out this barbecue in San Pedro, but, in any case, the two were highly recommended by everyone that I had come across. The location is great, including a fantastic view of the Lake and a swimming pool with plenty of open space for kids and dogs to enjoy.
Conclusion
Many of the local business owners will make their way over to the Barbecue. Perhaps it's what makes you feel a sense of community. It's why Smoking Joe's Barbecue represents much more than just good food and great drinks. It's an institution of the Lake where friends and strangers gather to create memories. It is a guaranteed good time and it's all thanks to its beautiful surroundings but also the great atmosphere that the owners and staff create. When you have been traveling for a while like me or perhaps have been living away from home for some time, Smoking Joe's will provide a basket of comfort and camaraderie.