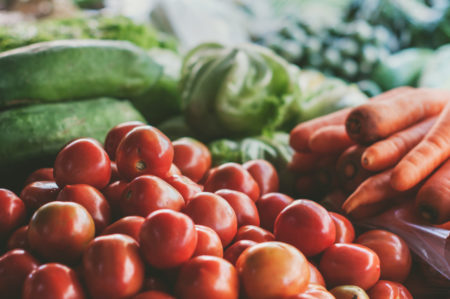 Whether you're living at Lake Atitlan for weeks, months or years, it's good to know where to find groceries in Panajachel. Pana is the Lake's most plentiful pueblo when it comes to the variety of foods for sale here. It's the place on the lake to get specialty items and imports like tofu, quinoa and almond milk. (The health food store in San Pedro, however, boasts certain things that you can't find in Pana, such as bee pollen, grapefruit seed extract, and Indian spices.)
La Despensa Familiar is the biggest and most obvious supermarket in town, but know that it is owned by Walmart. Buy things like laundry detergent, toothpaste and baby wipes there, but steer clear when it comes to food, as the selection is meager. It's mostly packaged, highly processed foods.
Chalo's Grocery
Half a block away (at the corner of Calle Principal and Calle Amate) is Chalo's Grocery, which caters to foreigners and offers a wide selection of food items running the gamut from organic to processed and locally-produced to imported. It is family-owned, reasonably priced and carries yummy things like ricotta cheese, whole wheat bread, udon noodles, and coconut milk.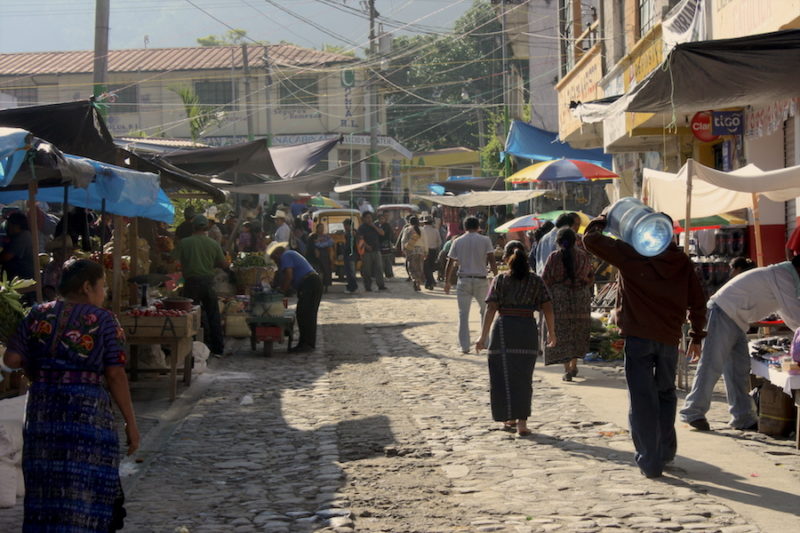 There are two other international grocery stores in Pana you should know about as well.
Los Almendros
Los Almendros is a small shop on the corner of Calle Santander and 14 de Febrero, in the same shopping center as the Banco Industrial. Its products tend to be slightly less expensive, but it has a limited selection up for grabs. We buy things like yogurt, olive oil, pasta and rice at Los Almendros whenever possible.
Sandra's
Last but not least, Sandra's offers two convenient locations and Pana's largest selection of imported and specialty grocery items. Their prices tend to be the highest in town; still, there are certain things that you can only find at Sandra's, so it's worth a trip to check out what they offer. Like Chalo's, it is family-owned and staffed by friendly folks. The main Sandra's is on Calle Principal. Sandra's #2 is on Calle Santander across from the public school.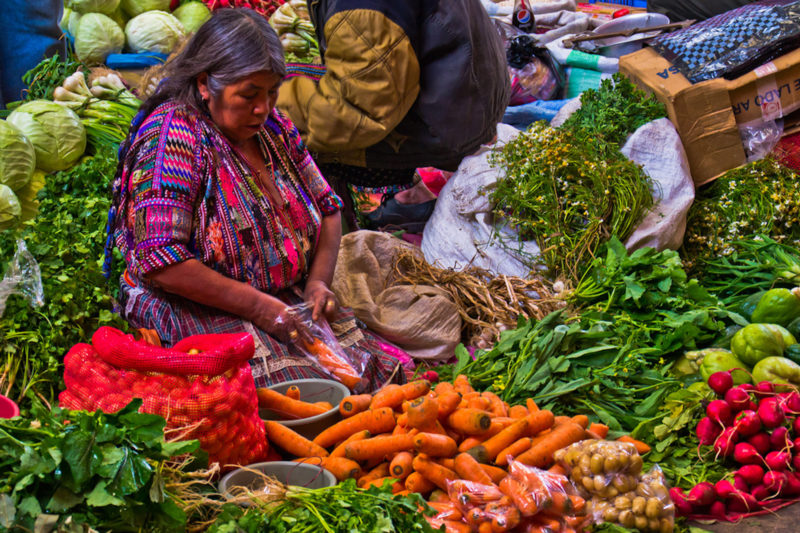 El Mercado
For fresh, inexpensive, colorful produce, forego the measly selection of lettuces and fruits at some of the aforementioned supermarkets, and head to el mercado (the market). The official market days are Tuesday and Sunday, but the market is open and bustling every day of the week, from before 8:00 am until the late afternoon. The mercado also features secondhand clothing, petates (woven mats made from a palm plant that grows in the lake), candles and incense, as well as nuts, raisins and dried coconut which are sold in bulk.
A final note on breads: there are panaderías (bakeries) and tortillerías (tortilla vendors) on just about every corner in Pana. Try out the ones in your neighborhood to discover which are the best. You can't go wrong with a loaf of banana bread from San Miguelito (Calle Principal). I also love their whole-wheat champurradas (Q2) and cinnamon rolls (Q6). 
Happy shopping!