OverviewPreparation DestinationsWhere To Stay
Getting HereGetting AroundThings To DoBudget



Lake Atitlan is home to some of the most magnificent hotels and hostels in the world. Not only that, but almost every place offers incredible value for your money.
If you need to go cheap, you can find a dorm bed in a lake side hostel for as little as 6$ a night. If you're on a budget but tired of hostel life, there are plenty of quaint boutique hotels for between 15 and 20$ a night. And if you want high-end luxury, you'll find magnificent lake front suites and volcano views for as little as 40-60$/night.
Unfortunately, with so many listings, it's hard to weed out the mediocre and find the unique gems. More, some of the best hotels can't even be found on major booking websites.
That's where Atitlan Living comes in.
We've put together a list of the best value accommodations for your budget on Lake Atitlan. We've also made it more personal and easier to make reservations at local hotels that aren't even listed on booking websites. Finally, you'll find special discounts at select hotels exclusive only on AtitlanLiving.com.
*As always, all listings & reviews represent independent insight from our team of researchers.
For Broke Backpackers (6-12$/night)
One Of The Most Unique Hostels In The World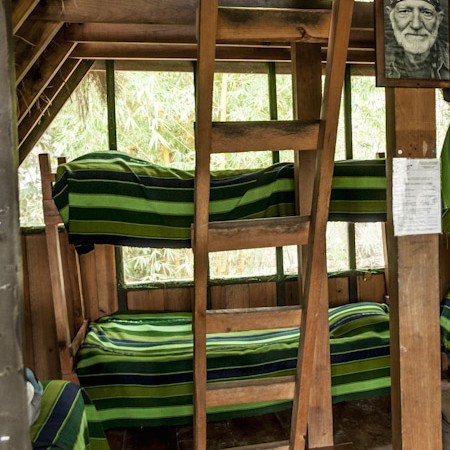 Price: Dorm bed: 6$ / night
Location: Santa Cruz
The Pros: Unique dorms, privates and luxury rooms nestled in the jungle, restaurant just steps from the waters edge, awesome health conscious food and smoothies,  full diving courses, lush gardens.
The Cons: no wifi, restaurant a little expensive, no other food options near by, feels like camping in some dorms
Read the full review of La Iguana Perdida
Check Availability & Reserve On Hostel World
Yogalicious, Areal Silk & Fire Dancing, Hippie Heaven
Price: 5-8$ / night
Location: San Marcos
The Pros: Yoga deck over lake, camping available, health conscious restaurant, 5 minutes to San Marcos, great spiritually inclined backpacker crowd, pingpong table at Dragon hotel next door
The Cons: basic dorms, a bit grungy, no wifi, no online reservation
Send A Message To Their FB Page
Zoola
Pool Parties, Hummus & Happy Hours
Price:  12-16$ / night
Location: San Pedro La Laguna
The Pros: heated lake side pool, awesome ambiance, authentic Israeli/Mediteranean food,  decent wifi, huge "Zoola" (awning) hangout space, close to everything cool in San Pedro.
The Cons: Small cave like dorm rooms, feels like a private Israeli club at times, loud, mediocre wifi, no advanced reservation.
*Unlisted. Reservation on arrival.
For Budget Travelers (20-40$/night)
Comfortable Local Vibes & Volcano views In Panajachel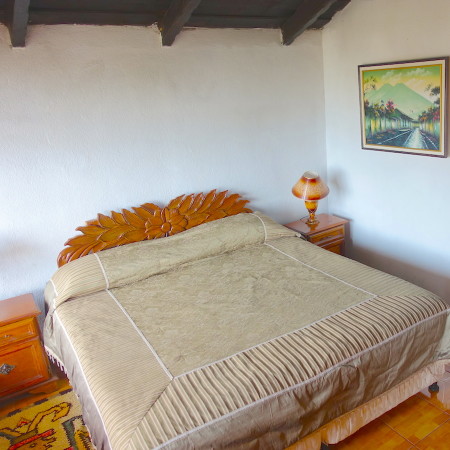 Price:  40$ / night
Location: Panajachel
The Pros: Lake view rooms, huge windows, big beds, local feel, fire place, small pool, across from the lake, in the heart of local Panajachel, near Calle Santander.
The Cons: Can be noisy on weekends, only the owner Francisco speaks limited English, the pool isn't very inviting
Check Availability & Reserve On Bookings
Affordable luxury for all travelers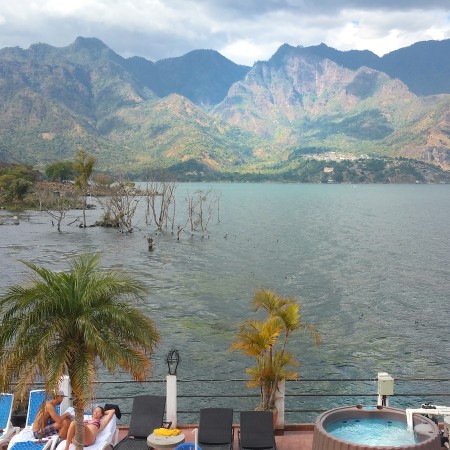 Price: 27-33$ / night
Location: San Pedro
The Pros: surrounded on three sides by the lake, incredible sunrise, very clean & comfortable rooms, good wifi hot tub & cold tub with lake view, the best pizza on the lake (try the arucula or 4 cheese), organic salad bar, far enough away from the party scene but not too far, a great mix of young and old guests, piano & music nights on the weekends.
The Cons: hit or miss wifi in dorms and some privates, non English speaking night guard/reception.
Check Availability & Reserve On Agoda
Off the beaten path garden retreat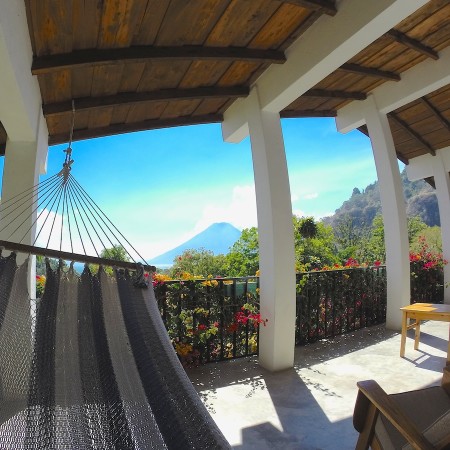 Price: 40$ / night
Location: Jaibalito
Pros: simple comfortable rooms, private porches, working wifi, excellent nachos, high powered showers, flowers and humming birds, traditional Mayan life, eccentric American, German, Israeli, Swedish and Norwegian expats, infinity pool nearby, authentic and cheap German food across the street, writing, hiking, kayaking, living & loving life.
Cons: barking dogs at night, not too much to do but relax, restaurant relatively expensive
Read the full review of Vulcano Lodge.
Check Availability & Reserve On VulcanoLodge.com
For Luxury Travelers
Closest thing to a floating castle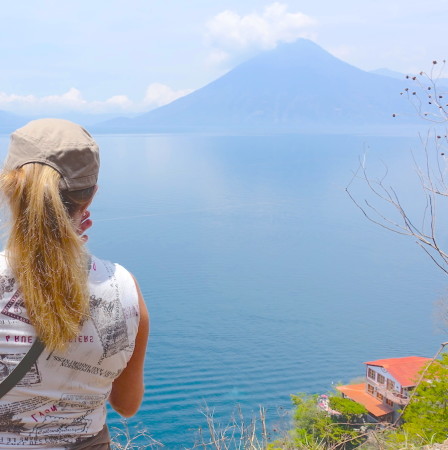 Price: 40-86$ / night
Location: Jaibalito
Pros: simple comfortable rooms, private balcony, quiet, brilliant breakfast burrito, good restaurant, cliff side views, kayaking, swimming, sun bathing, hiking.
Cons: often pretty full, long flight of stairs to hotel, a bit of a hike to Jaibalito, quite isolated
Check Availability & Reserve On LaCasaDelMundo.com
For private time in quite mountain side apartment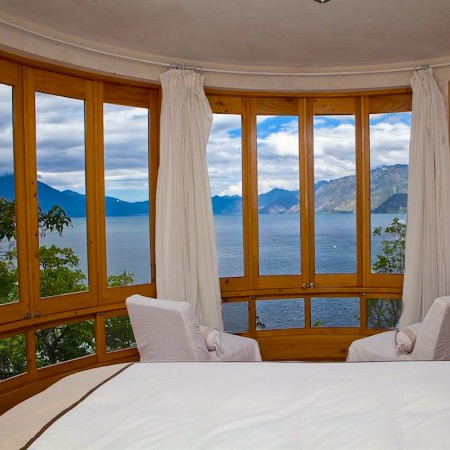 Price: 150$ / night
Location: Between Panajachel & Santa Catarina
Pros: large and luxurious, each villa unique, working wifi, cable, full kitchen, unbeatable view
Cons: 20 minute walk to town, no restaurants nearby, a bit overpriced
Check Availability & Reserve On Agoda.com
Where luxury meets Maya tradition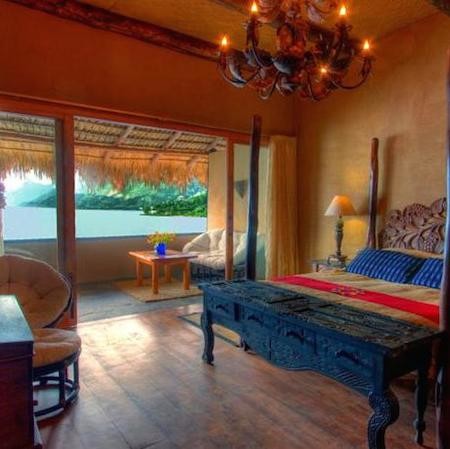 Price: 360$ / night
Location: Santa Cruz La Laguna
Pros: rustic yet luxurious rooms, good wifi in public area, relaxing ambiance, excellent restaurant, hot tub, spa, outstanding service, located in a nature reserve
Cons: over priced
Check Availability & Reserve On Agoda.com